Kemptville Winter Carnival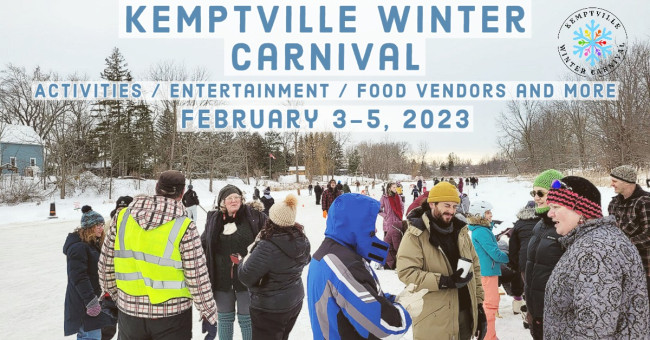 February 3, 2023 - February 5, 2023
Join us for our first annual Kemptville Winter Carnival, scheduled for the weekend of February 3-5, 2023 at Riverside Park, Kemptville.
Food, hot chocolate, kids' activities, and entertainment!
Exact times TBD
Should the weather not cooperate with us, we will postpone our Winter Carnival to the following weekend of February 10-12.
Details
Date
February 3, 2023 - February 5, 2023
Location
Riverside Park, 101 Reuben Crescent, Kemptville
Website
https://kemptvillewintercarnival.ca
Event Organizer
wintercarnivalkemptville@gmail.com

Are you organizing a community event that should be on the municipal calendar?
Let us know!