NG Community Theatre presents The Admirable Crichton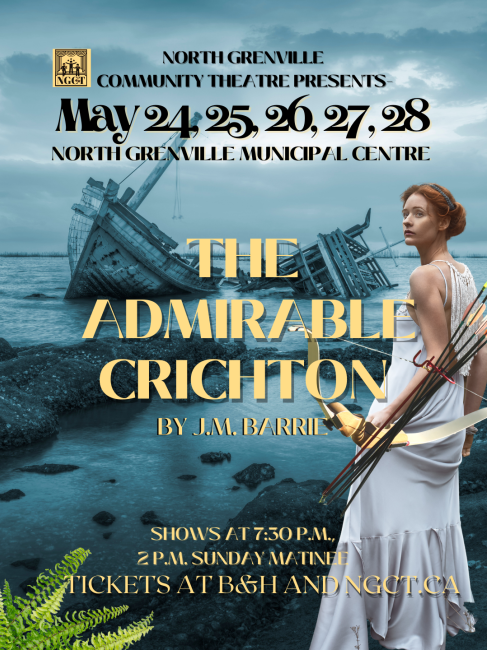 May 24, 2023 - May 28, 2023
North Grenville Community Theatre presents "The Admirable Crichton" a play by J.M Barrie, the creator of Peter Pan. This comedy play explores English class hierarchy at the end of the Victorian era. Filled with live music, dance and laughs this play is sure to delight audiences.
Wed May 24, 7:30
Thu May 25, 7:30
Fri May 26, 7:30
Sat May 27, 7:30
Sun May 28, 2:00
Tickets are $20 available at B&H Your Community Grocer, Kemptville or online at https://www.ngct.ca/tickets.html
Details
Date
May 24, 2023 - May 28, 2023
Location
Urbandale Arts Centre (Theatre), North Grenville Municipal Centre, 285 County Road 44, Kemptville
Website
https://www.ngct.ca/
Event Organizer
This email address is being protected from spambots. You need JavaScript enabled to view it.

Are you organizing a community event that should be on the municipal calendar?
Let us know!