Kemptville Farmers' Market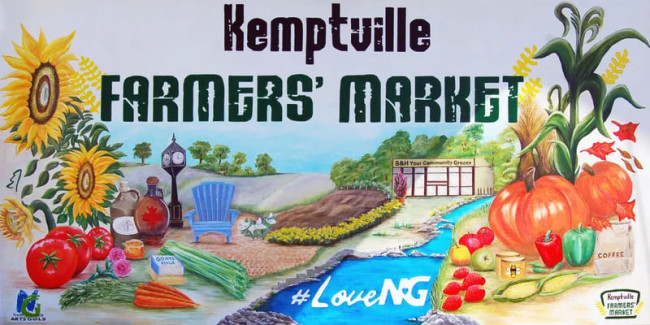 Every Sunday from 12 noon to 4 pm from May 14 until the end of October
We are a producers' market featuring local vegetables, fruit, meat, herbs, flowers, snacks, baked goods, beverages, honey and maple products, preserves, ethnic cuisine, arts & crafts…and much more!
We are located at 200 Sanders Street on the B & H Grocer parking lot in Old Town Kemptville.
By starting at noon, our growers and bakers can harvest or bake in the morning, providing our customers with the freshest products possible. We know you will appreciate the freshness at the Kemptville Farmers' Market, the friendliest Market around.
Details
Date
October 15, 2023
Time
12:00 pm - 4:00 pm
Location
B & H Grocer parking lot, 200 Sanders St.
Website
www.kemptvillefarmersmarket.ca