NGCT presents Hobson's Choice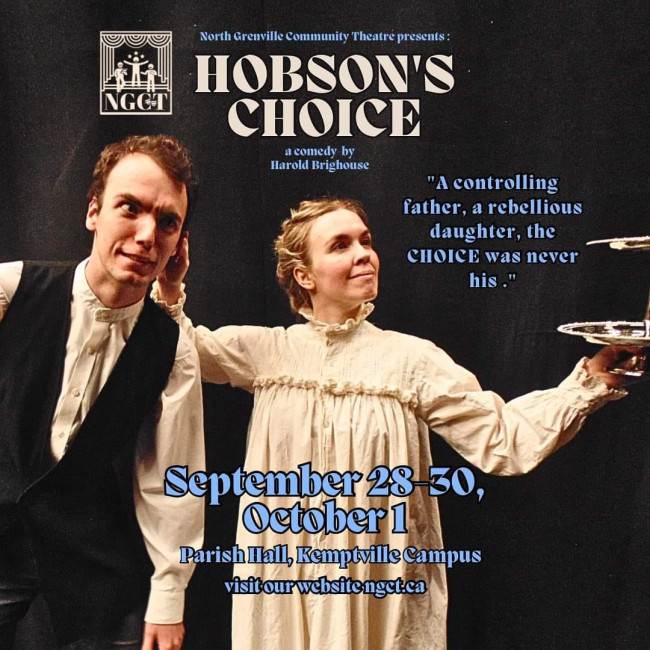 North Grenville Community Theatre presents their fall play, a comedy, Hobson's Choice by Harold Brighouse. The expression 'Hobson's Choice', means no choice at all. The play has been adapted into film many times and the Broadway show 'Walking Happy'. The story is based around a father (a shoemaker) and his three daughters and bears many resemblances to the stories of Cinderella and King Lear including a deceased mother; three daughters, two of whom are pretty and frivolous, the third of whom is clever and hardworking; and a fairy godmother (Mrs. Hepworth). This play is a comedy and is sure to have you laughing out loud.
September 28 to 30, 7:00pm
Sunday October 1 (Matinee)
Parish Hall, Kemptville Campus
Tickets available
online from September 1, 2023.
In person at B&H Grocers from September 8
At the door (cash only)
For more information visit: www.NGCT.ca
Details
Date
September 28, 2023
Time
7:00 pm - 9:30 pm
Location
Parish Hall, Kemptville Campus
Event Organizer
www.NGCT.ca