Tools Tell Tales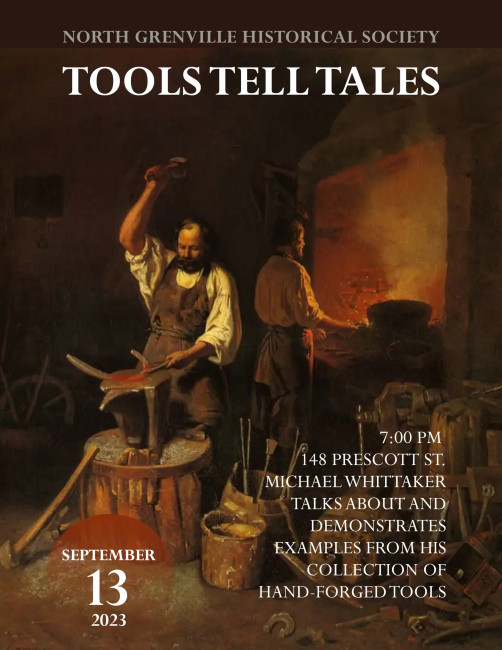 From the North Grenville Historical Society:
"In a couple of weeks we will be getting back to our regular schedule of Public Meetings. On September 13th our first speaker of the season will be Michael Whittaker.

"As a child, he often had a random find in his pocket. As an adult, he became more focused on different collectibles, but this talk will focus on tools. One unusual tool found in an antique shop more than 30 years ago stimulated his collecting. Generally, old-fashioned, hand-forged bladed tools are his focus, and he is a firm believer one is not enough. With two, one can compare and contrast. More than two moves into the range of a study or collection. Consequently, he has slowly acquired small groups of similar tools for similar tasks. As form follows function, tools tell tales.

"Come out and join us on the 13th of September at the History Hub, 148 Prescott Street, Kermptville. Meeting starts at 7:00 pm."