KEMPTVILLE, ON - The Municipality of North Grenville is set to host the massive 2022 International Plowing Match and Rural Expo (IPM) September 20 – 24, promising upwards of 50,000 to 80,000 visitors over five days. This will be the first in-person IPM since 2019 due to the pandemic.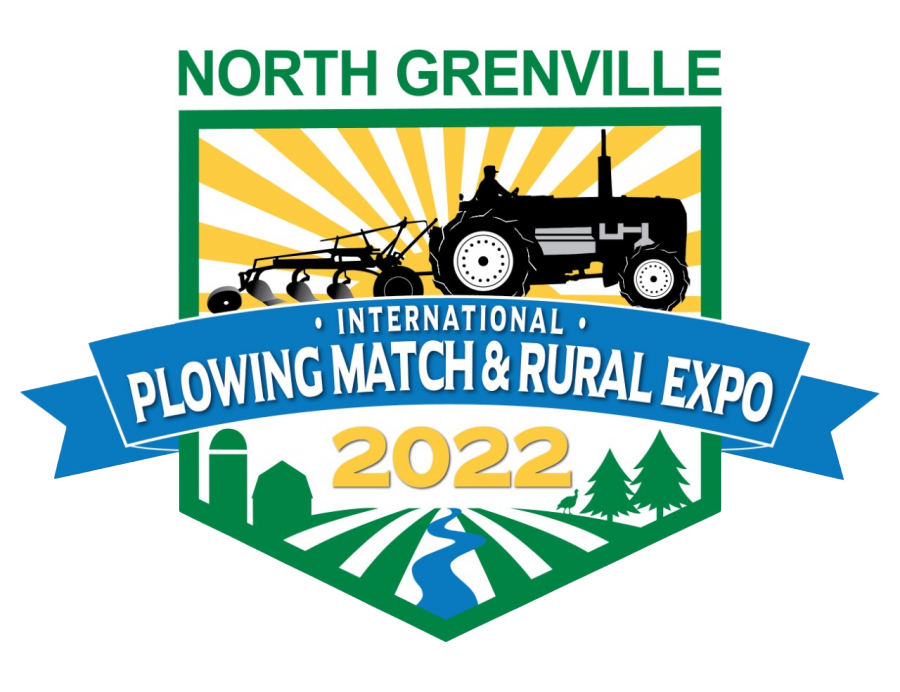 Since its inception over 100 years ago, the IPM has grown to become the largest outdoor agricultural and rural expo in all North America. It draws people from across eastern Canada and the United States.
"We are absolutely thrilled to be hosting North America's largest agricultural fair and rural expo here in Kemptville," said Nancy Peckford, Mayor of North Grenville. "This is the largest event that this area has seen in our 230-year-plus history. It isn't every day we attract 80,000 people to our municipality which will showcase our wonderful community, including our deep agricultural roots," emphasized Mayor Peckford.
No longer geared to just farm enthusiasts, the IPM offers activities and exhibits for people of all ages and from all walks of life.
Key entertainers include:
the Canadian Armed Forces Skyhawks Parachute Team,
the Dodge Ram Rodeo and the Canadian Cowgirls Precision Drill Team, and
nationally celebrated musicians daily on the mainstage - all located in the IPM's exhibition grounds on Kemptville Campus.
The IPM exhibition tents are located on 65 acres of former Kemptville College land which now belongs to the Municipality. For over 100 years, Kemptville College delivered leading-edge agricultural education and training in this very location. Hundreds of Kemptville College Alumni will be in attendance, in additional to thousands of farming families throughout the region
Most of the competition plowing will be hosted by Rideauside Farms owned by Charles and Rosemary Bennett, the host family for the match.
"The IPM is an unprecedented opportunity to celebrate the vital role farmers and agriculture plays in our daily lives," said Mayor Peckford. "Agricultural practices are changing all the time, and it's crucial that we show future generations where our food comes from and the sophistication of many farm operations today."
Hundreds of volunteers, largely from North Grenville, have stepped up to oversee many of the events – including entertainment, the 100-acre serviced RV Park and over 65 acres of exhibition grounds, a regional quilting competition, and community beautification.
Many are currently on site building the massive "Tented City," where visitors will enjoy over 200 exhibitors featuring agricultural products and services, rural expos, artists and artisans, and family activities.
"We want to express our gratitude to the over 900 volunteers who are devoting their valuable time and energy to this historic event in our community," highlighted Councillor Doreen O'Sullivan, and Co-Chair of the IPM's Volunteer Committee.
The exhibition area is jam packed with so much to see and do! The Municipality of North Grenville and United Counties of Leeds and Grenville will be on site with exciting community showcases featuring games for kids, firefighter displays, local food vendors, artist installations, and much more.
There will also be rest and phone charging areas, picnic tables, and water bottle filling re-station at the North Grenville showcase.
While many of the plowing competitions are happening off-site on a local farm, the exhibition and entertainment is located on the historic grounds of the Kemptville Campus, which is now owned by the Municipality of North Grenville.
- 30 -
What to Expect at the International Plowing Match and Rural Expo:
The International Plowing Match and Rural Expo (IPM) is a five-day celebration of agriculture and rural living, from September 20 – 24, 2022. There are plowing competitions, a range of activities for people of all ages, numerous opportunities to learn about agriculture, live entertainment in multiple venues, hundreds of vendors and exhibitors (large and small equipment, lifestyle items and much more), a wide variety of food and more! It's the largest event of its kind in North America.
Visit the North Grenville tent at the corner of BMO Avenue and 3rd Street. Continue down 3rd Street to Leeds Grenville Avenue to find the United Counties of Leeds Grenville showcase space which boasts participation from all 13 Municipalities and covers a whopping 62,500 square feet.
About Kemptville Campus:
Since closing its doors to students in 2014, Kemptville Campus has been shaping a new purpose and is now home to many businesses and schools in its historic buildings. Covering over 600 acres, the campus grounds offer wooded trails, beautiful landscapes, and even a working sugarbush.
Kemptville Campus is also the host venue to a number of regional events including the Surya Yoga Festival in May, and the popular Kemptville LIVE Music Festival that entertains over 20,000 music lovers with top name headliners across four days each July.
Explore the trails on campus October 1st and 2nd at the Fall in Love with Maple Event in the sugarbush. It offers live music, guided trail walks, a charity pancake breakfast, and maple demonstrations under the canopy of autumn maples.
About North Grenville:
A brilliant blend of urban and rural charm, the Municipality of North Grenville is comprised of the Town of Kemptville and several rural hamlets, including Oxford Mills, Oxford Station, Bishop's Mills, Burritt's Rapids, Heckston and Peltons Corners.
Crowned Canada's Most Active Community in 2021 and Ontario's Most Active Community in 2022, as part of the ParticipACTION Community Better Challenge, North Grenville has over fifty kilometres of trails at Kemptville Campus, Ferguson Forest Centre and throughout Limerick Forest.
North Grenville offers a destination for both shopping and dining. The municipality boasts over 50 restaurants, cafes, bakeries and food trucks, plus unique boutiques, retail stores and farm gates. Explore UNESCO's World Heritage Rideau Canal locks at Burritt's Rapids, or boat or paddle the South Branch of the Rideau River, Kemptville Creek, that flows through the heart of Downtown Kemptville.
For More Information Contact:
Jill Sturdy, Corporate Media Relations
Municipality of North Grenville
This email address is being protected from spambots. You need JavaScript enabled to view it.
613-258-9569 ext.168