North Grenville is a trailhead for numerous cycle routes thanks to its beautiful and quiet country roads (many are paved) and relatively flat terrain.
In addition, the Rideau Heritage Route traverses North Grenville, allowing you to explore many of the scenic villages and lock stations. Several cycling routes have been developed with a variety of lengths and routes that offer great sightseeing.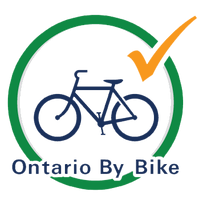 Ontario By Bike is a province-wide network that cyclists use to find restaurants, shops, and accommodations that are bike-friendly and welcome cyclists. Businesses that are certified as bike-friendly by Ontario By Bike can usually be recognized by the OBB logo decal in their window!
Rideau Canal
Kemptville ⋅ Merrickville ⋅ Jasper
Length: 74km
This route starts in Kemptville from the Rideau Glenn Golf Course and loops around to Jasper and Merrickville, then back to Kemptville.