Cool, crisp air, vibrant leaves, delicious seasonal treats, autumn is an ethereal season that has so much to offer when it comes to adventures and exploring! Looking for some fall fun? Check out the list below for some ideas!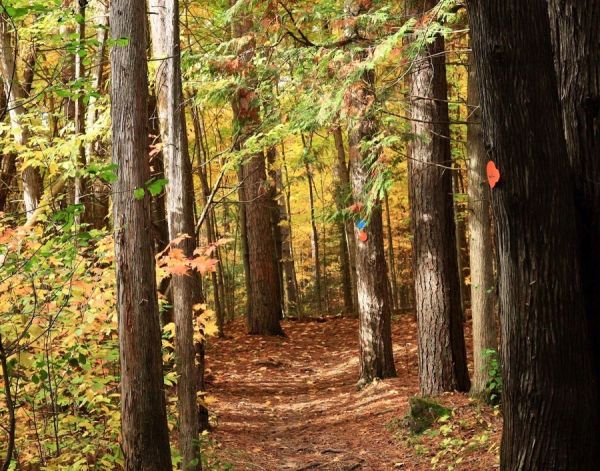 Walk through Ferguson Forest Centre
Take a picturesque walk-through Ferguson Forest Centre and take in the colours of fall! With more than 1100 acres of maintained land and 22 kilometers of trails, there is no shortage of nature to immerse yourself in. Although these trails are equally as breathtaking in the summer months, there is certainly something to be said for the brisk breezes that come with fall in combination with the woodland creature scurrying about collecting food for their winter hibernation! Even better, Ferguson Forest Centre has a beautiful, large fenced-in dog park where your furry friend can roam, play, and explore safely!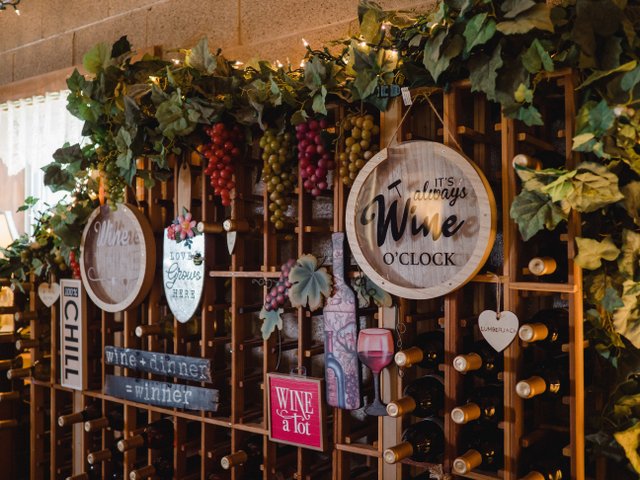 Wine tasting at Green Gables Winery
Fall is indisputably one of the best seasons to visit a winery! Not only will you have the pleasure of seeing breathtaking scenery, you will also have the opportunity to experience the excitement of the fall harvest! Book a wine tasting with your friends today to experience the most alluring aspects of the season, while enjoying the rich and exquisite flavours of local wine such as: merlot wine aged in neutral barrel, dry Rose made with their Sabrevois Grapes, or a Cabernet Sauvignon aged in neutral barrel!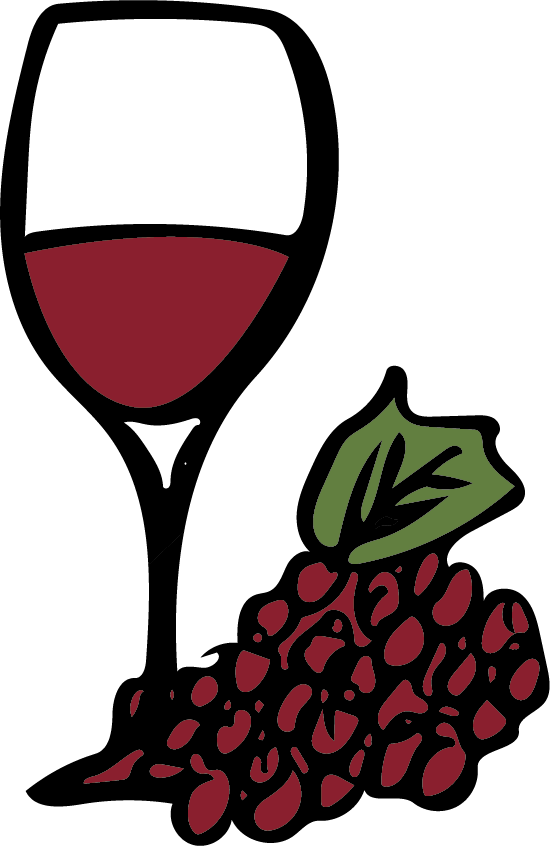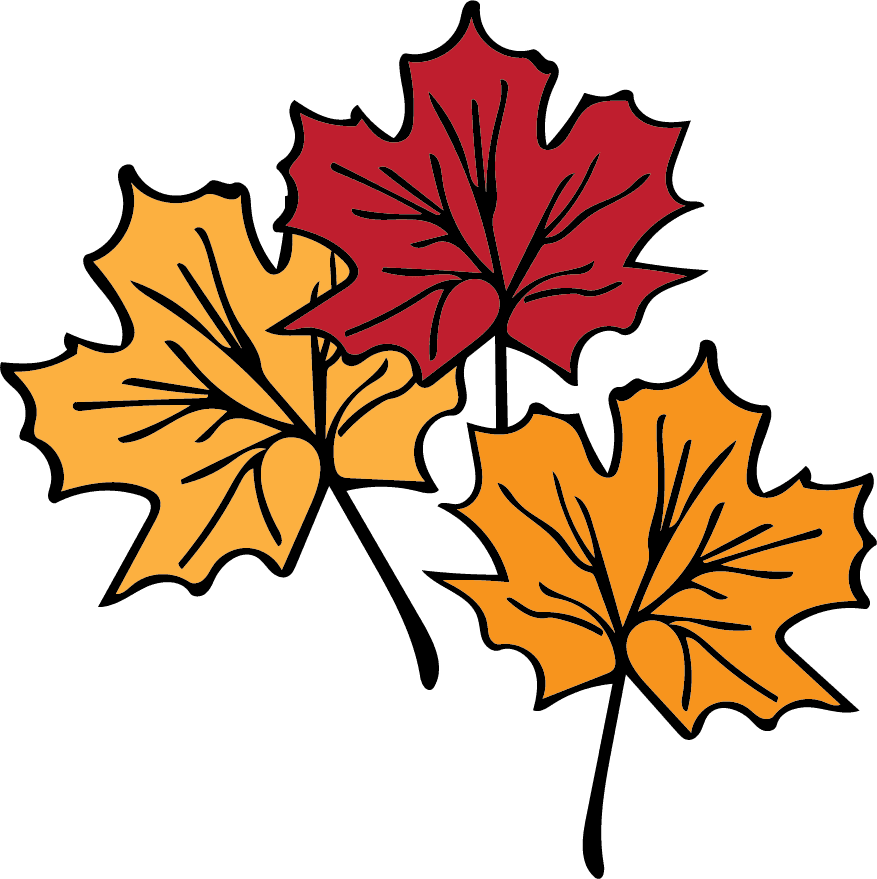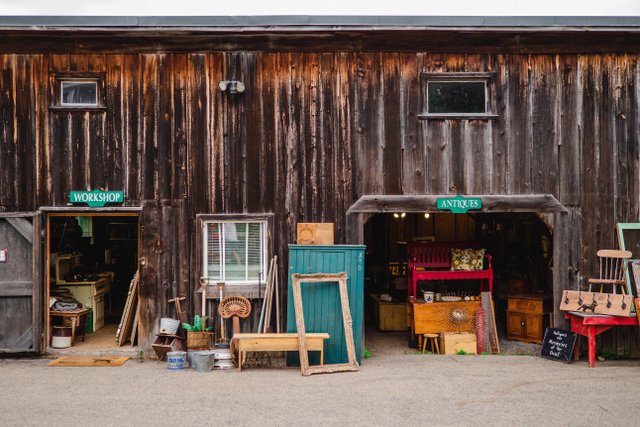 Get a head start on your holiday shopping by going local
North Grenville has so many incredible shops that have great gift ideas for the people in your life! Sugold Jewellery and Giftware (107 Prescott Street Kemptville) has elegant rings, necklaces, bracelets, and more that will not fail to awe the special someone you buy a piece for. Country Side Antiques (895 County Rd 44 Kemptville) is a store specializing in – as the name suggests – antique items! Here, you will find perfect gift for a history buff, or a unique gift just as unique as your friend or family member! At Jac's Boutique (2727 County Rd 23, Kemptville) you will find the latest and trendiest clothing items, in addition to gorgeous home décor such as pillows and throws, blankets, candles, and more! Check out loveng.ca for more stores!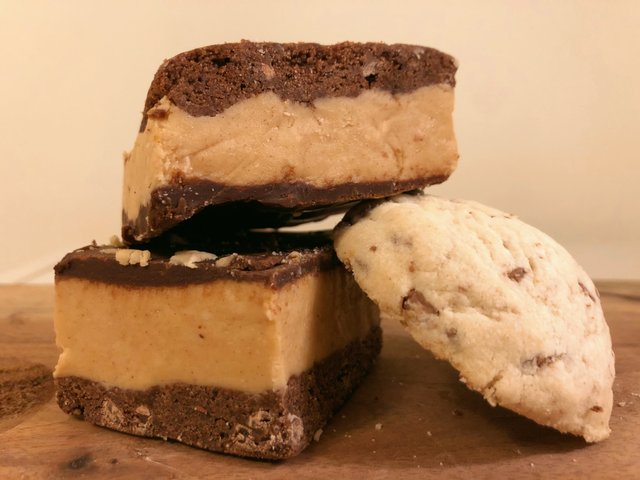 Warm up at Brewed Awakenings
After a morning of adventuring out in the cool fall air, you're going to want head on over to Brewed Awakenings! Hot coffee, yummy baked goods, and hearty soups like chicken noodle or potato ham & cheddar are perfect for warming up again! Since the coffee shop's establishment, they have committed themselves to giving back to the community! In 2020, the café handed out free drinks to all essential workers from nurses to farmers, and the all the heroes in between! Brewed Awakenings is an establishment that is dedicated to the town and their customers!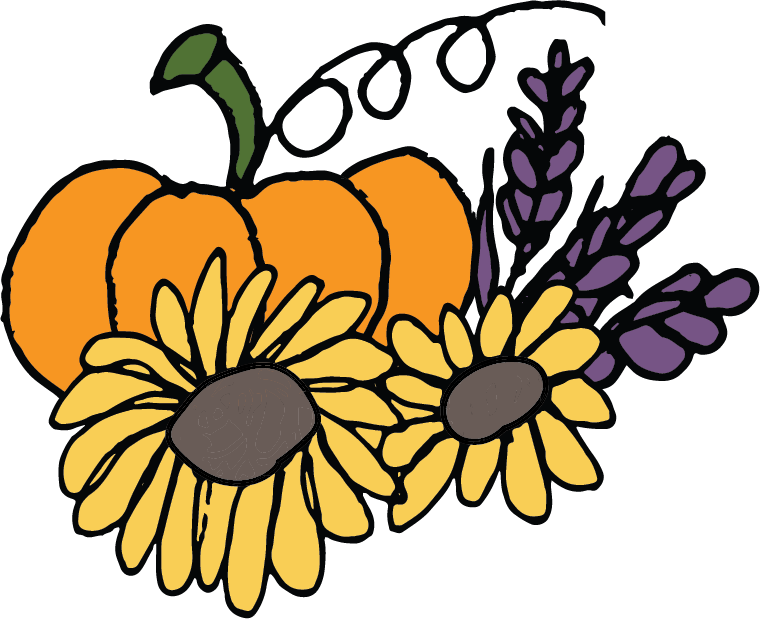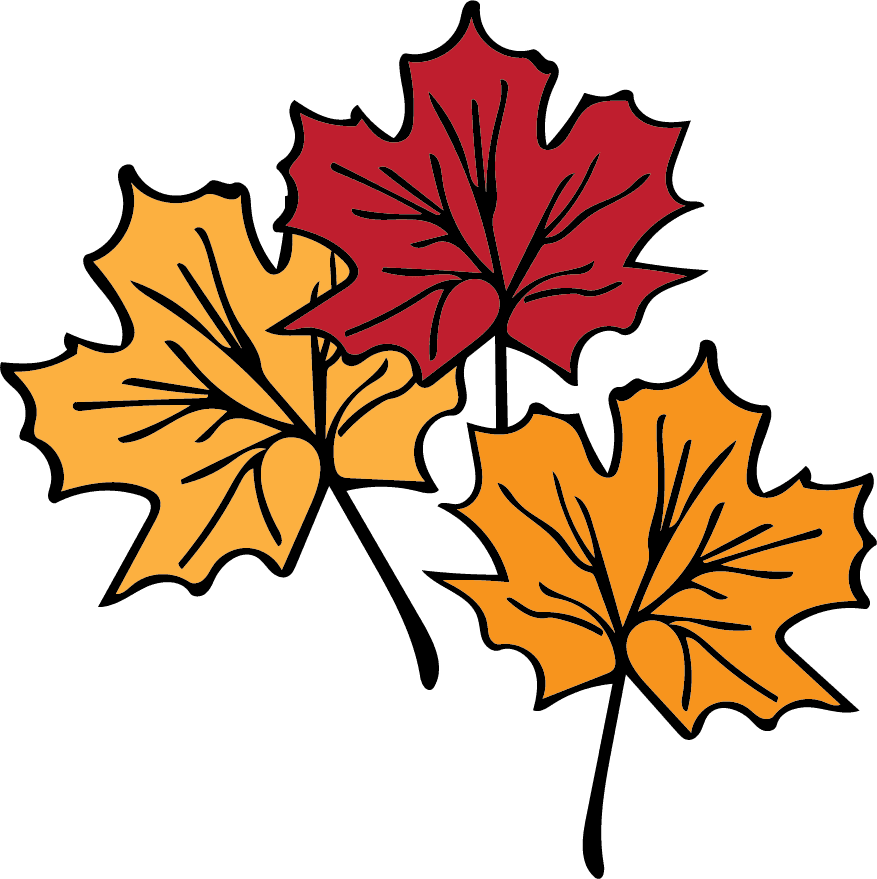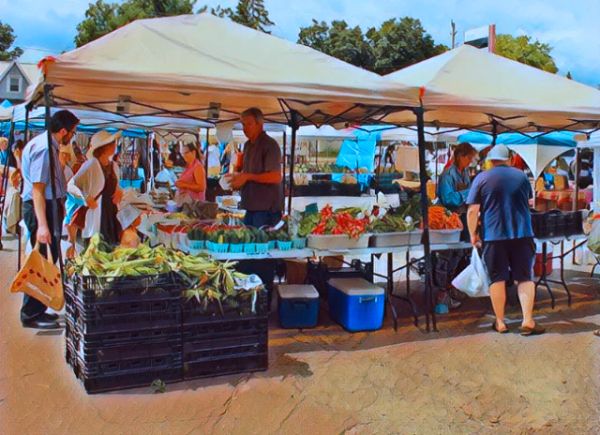 Have a fall harvest themed dinner with the Kemptville Farmer's Market
Tired of the same old dinner meals? Try to have a fun themed harvest dinner with friends and family! Start by heading to the Kemptville Farmer's Market and buy some fresh veggies: corn, carrots, potatoes, onions, and so much more! Then cook up a fantastic, hearty meal that was crafted with local produce; a meal that you can feel good about making! Support our local farms, farmers and producers that work tirelessly to provide for our communities!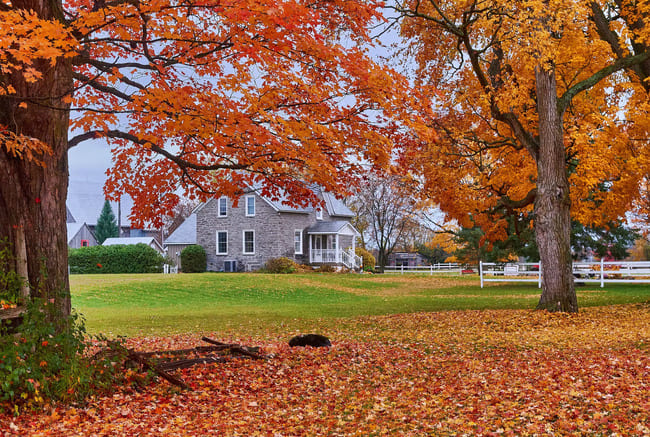 Spend a romantic weekend at the Enduring Heart Bed and Breakfast
Everyone loves staying warm and cozy under a soft blanket, and there is no better place to do it than at Enduring Heart Bed and Breakfast! Opening for the first time in September 2022, this newly established B&B found its home in an 1830s century stone homes! Nestled on a several acre property with alluring scenery, you will enjoy the beautifully appointed dining room, parlour, as well as library, in addition to an outdoor hot tub, and an above ground pool!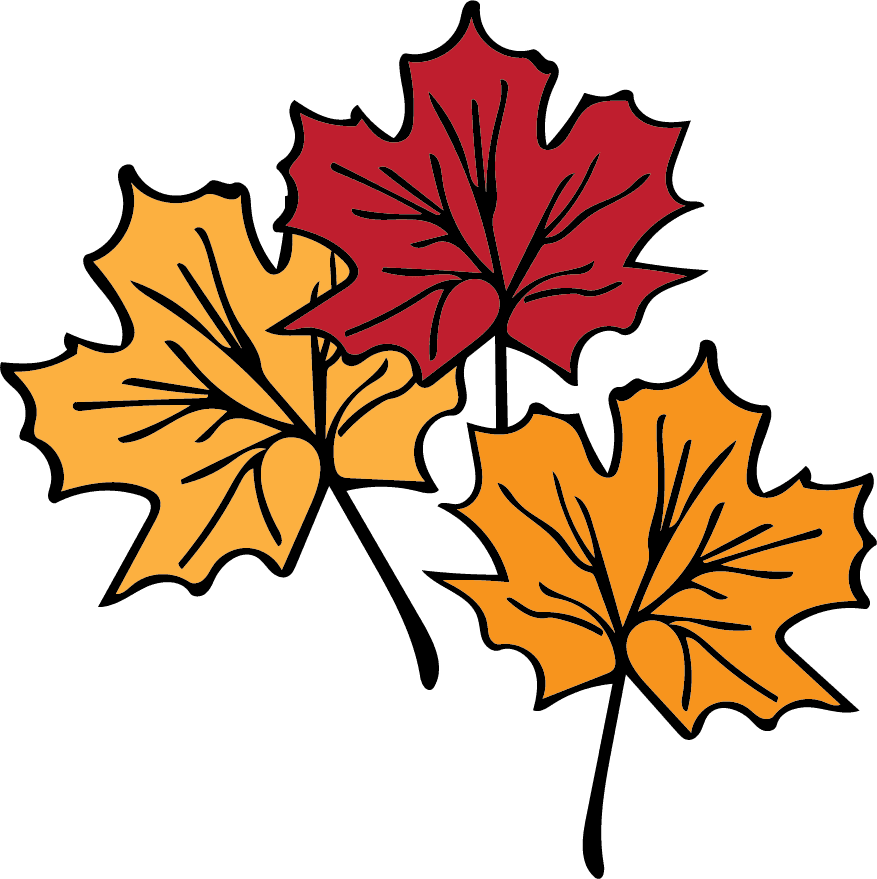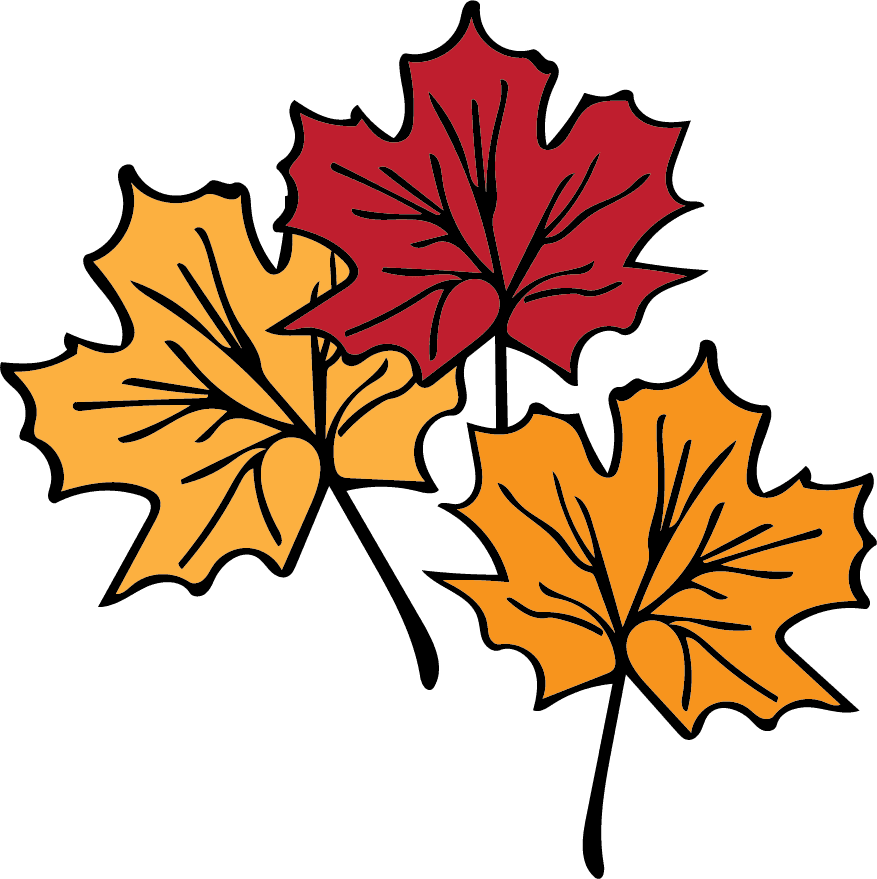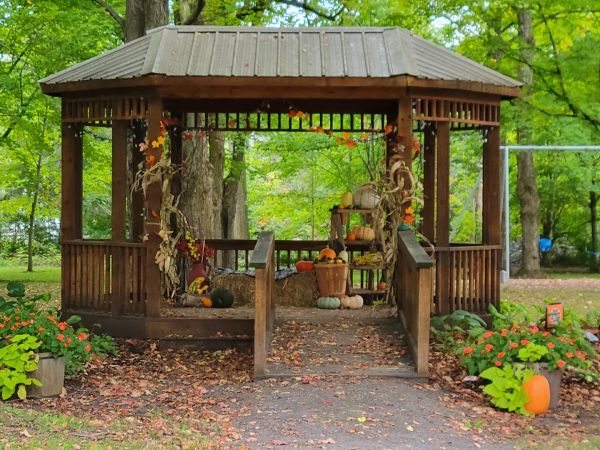 Enjoy a picnic at Maplewood Park
Needing a breath of fresh air? Head out to Maplewood Park in Oxford Mills and enjoy the fall season while connecting with nature and enjoying a picnic lunch! This beautiful park often has special events that liven the already enchanting space even more!