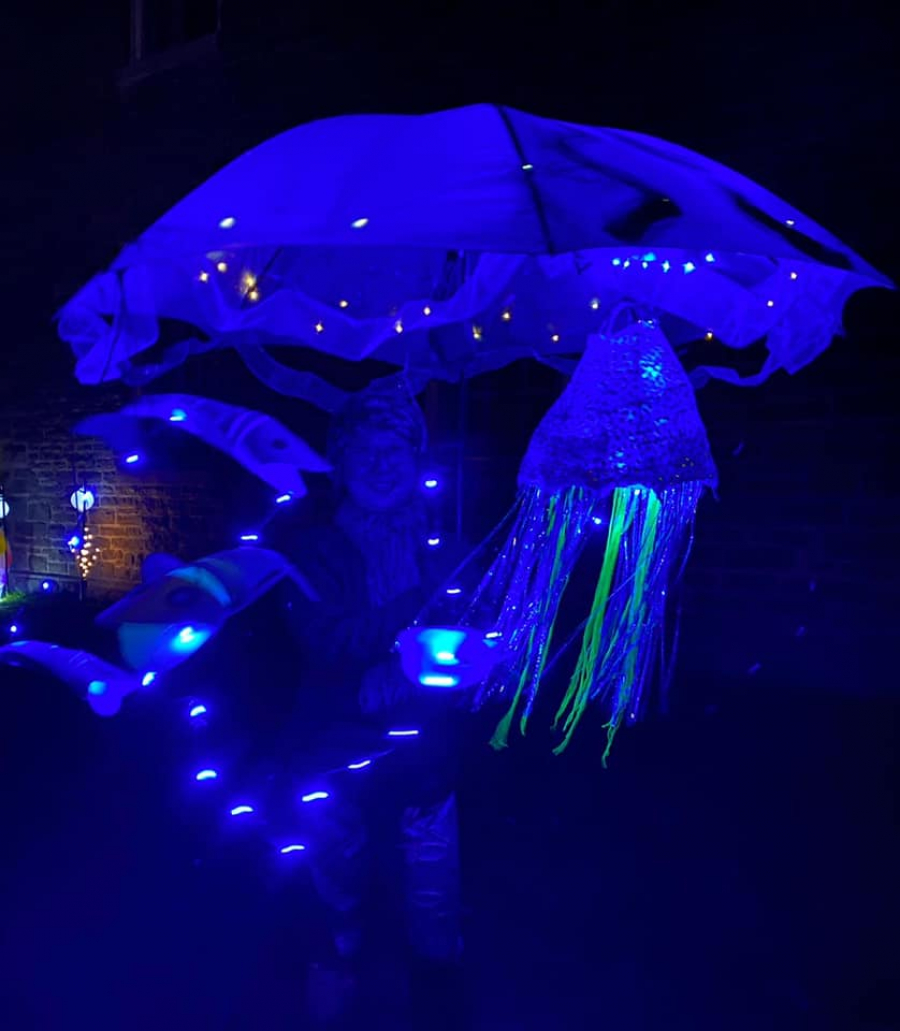 A beautiful celebration filled with colourful lanterns, music and other exciting performances.
When
Saturday, November 18, 2023
On the evening of this magical festival, community revelers come to Crozier Park with their handmade paper lanterns, arriving to the sounds of a band of merry musicians and colourful light performers!
The parade starts at sunset. Join the light-hearted crowd for a walk along the quaint streets Oxford Mills propelled by musicians, light performers, stilt walkers, giant glowing lanterns, flags, noisemakers, and dozens of homemade lanterns of all shapes and sizes.
Arriving at a twinkling, enchanted Maplewood Park, the 'lanterneers' are treated to more live music, vibrant performances, incredible light installations, and joyful children's activities! The Oxford Mills Association will have hotdogs and chocolate milk on hand.
Leading Up to the Parade - Making the Lanterns
Organizers, Lisa Poushinsky and Susanne Larner; local artists and community builders, lead a series of imaginative workshops, where adults and children learn how to make their own paper lanterns. Look for them in the weeks leading up to the Twilux Lantern Parade. They will be held throughout North Grenville; in town halls and schools.'
Learn to make artistic offerings like:
small lanterns
large lanterns,
costume creation,
as well as singing and musical contributions.
Origins
This local festival has been inspired by the many traditional Light Festivals and Lantern Festivals around the world. As winter draws in across the Northern Hemisphere and nights grow longer, light festivals provide a glowing beacon to guide us through the darkening days ahead.
The community lantern-makers are active contributors in this artful celebration, as they parade their creations through the streets to display them at The Twilux Lantern galleries in Maplewood Park.
At a time of year when the days are shorter and darker, this act of togetherness brings light into the lives of all who participate.