Discover the Rideau Canal
Discover this UNESCO World Heritage Site as it winds through North Grenville. Running from Kingston to Ottawa, the Rideau is 202 kilometres (125 miles) long, of which about 19 kilometres (12 miles) are man-made (locks and canal cuts). The rest are natural waters. North Grenville has a combination of river and man-made canals, a swing bridge, and locks.
Visit the lock station in Burritt's Rapids to see how the locks operate the exact same way as they did when the canal first opened in 1832, by hand crank, allowing boats to step up or down the change in elevation. The Parks Canada staff are the best ambassadors on the waterway. Have a picnic on the pristine grounds by the waterside, or take a stroll down the Tip to Tip trail. Take a minute to check out the swing bridge in he hamlet and dam near the other end .
The Rideau is a diverse waterway winds through the countryside and is a delight to explore by canoe, kayak, and motorboat, or experience it by car, bicycle or on foot.
Kemptville Creek
The Kemptville Creek is part of the Rideau System, a tributary that travels from the Rideau all the way up to Old Town Kemptville. Known historically as the South Branch River but more widely known as Kemptville Creek, this waterway is a bit tricky to travel by large vessel, but the lack of larger boat traffic makes it uniquely perfect for smaller boats, kayaks, and stand-up-paddleboards (SUPs).
On the Water
Boating
North Grenville has 3 local boat launches. Find more information on where to launch your boat here.
Did you know that North Grenville is the start of the longest lock-free stretch of the entire historic Rideau Canal Waterway? Known as "The Long Reach" this length of uninterupted cruising spans 40kms from the lock at Burritts Rapids to the locks at Long Island, just north of Manotick. The serene beauty of this stretch of waterway belies its close proximity to Ottawa and features natural shorelines and wildlife.
Pirate Cove Marina is a great place to fuel up or dock overnight with full amenities including washrooms & showers, parkland and picnic areas, and even a heated salt-water pool! This comfortable marina is located in a sheltered cove away from the main channel and has everything to meet your boating needs, with water, ice, hydro, fuel (gas and diesel), and pumpout service.
Paddling
Paddling the Rideau River or Kemptville Creek is a fun yet tranquil experience. An easy 14 kilometre section of the canal exists from the Catchall to Baxter Conservation Area, as well as a 5.4 kilometre section of the Kemptville Creek which will take you into Kemptville, with a kayak dock at Anniversary Park in Ferguson Forest, a sandy shore at Curry Park and new in 2023, an accessible kayak dock in the heart of Old Town Kemptville where your can lock your boat for access to downtown restaurants, coffee shops, and bakeries along the shoreline or just up from the dock.
To see where you can launch your canoe/kayak, visit On the Water.
Need equipment? Check out Drifters Outdoors Canoe and Kayak Rentals or Rideau River Provincial Park to get hooked up.
Fishing
North Grenville is an angler's paradise! Kemptville Creek flows into the Rideau River and both feature excellent fishing year-round. To learn more about fishing during any season, visit our fishing page.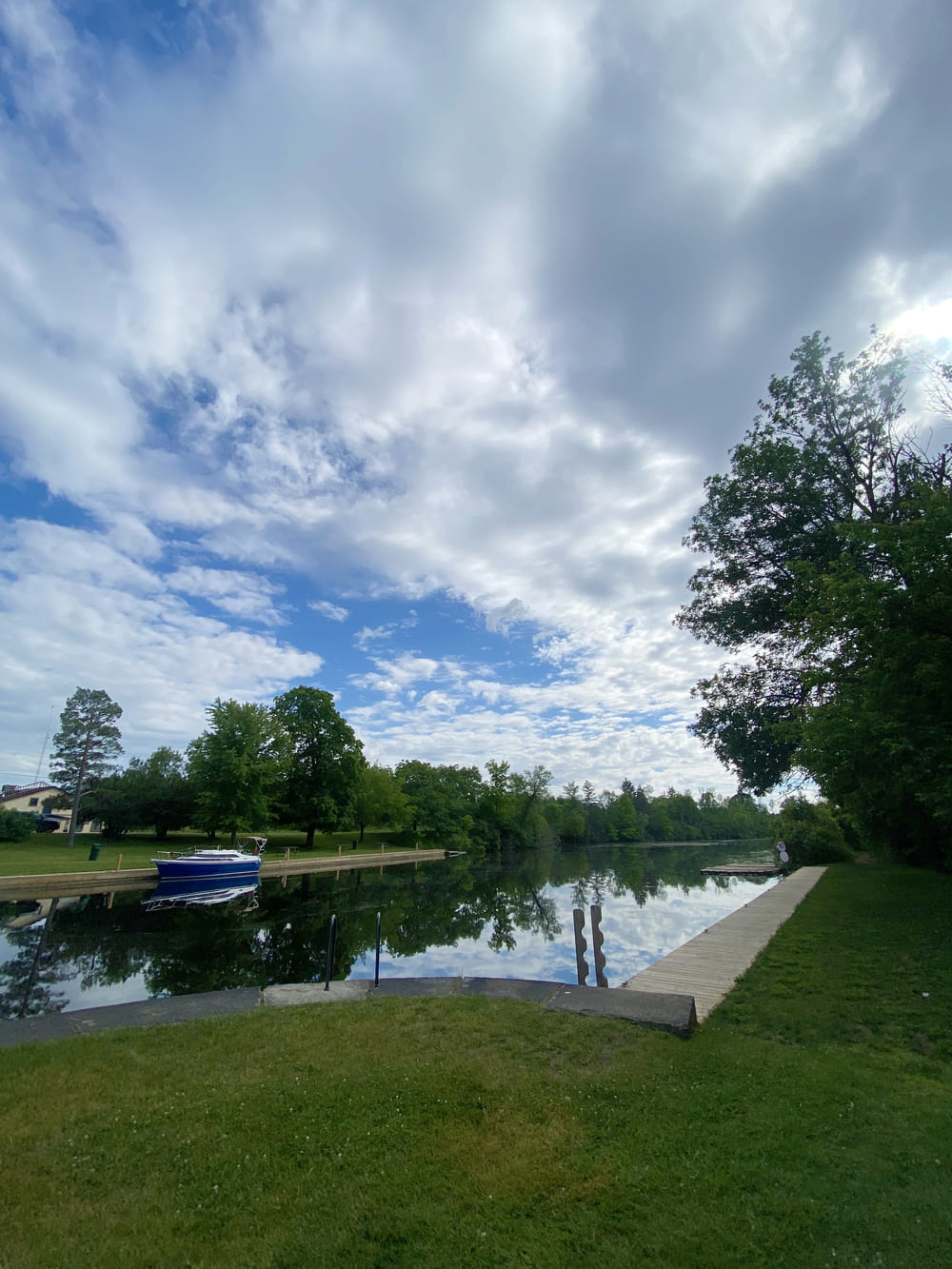 Swimming
Rideau River Provincial Park occupies a shady bank on the historic Rideau Canal across the river from North Grenville (technically part of Ottawa) but still in very close proximity to Kemptville restaurants and shopping.
This park offers two large day-use areas to accommodate families and large organized groups and two beaches for swimmers and water enthusiasts to enjoy, however only the main beach is accessible for day-visitors. The other is usable to those camping on site.
The main beach is sandy with a gradual drop-off and is marked with buoys. This area also features a great play structure, teeter totters, a large picnic shelter as well as several small barbeque grills, picnic tables under tall mature trees, and access to a comfort station . *Please Note that thereare no lifeguards on duty.
Baxter Conservation Area is located on the north shore of the Rideau. Popular for school trips, Baxter Conservation area has a sandy beach with picnic tables, barbecues, washrooms and change huts. You can rent the interpretive centre for meeting or celebrations, book for group camping or even rent a rustic cabin.
It is open year-round, dawn to dusk. *Please Note that there are never lifeguards on duty along the beach.
Don't miss grabbing a famous all-day breakfast at the Long Reach Bar and Grill just across the bridge at 116 County Road 44.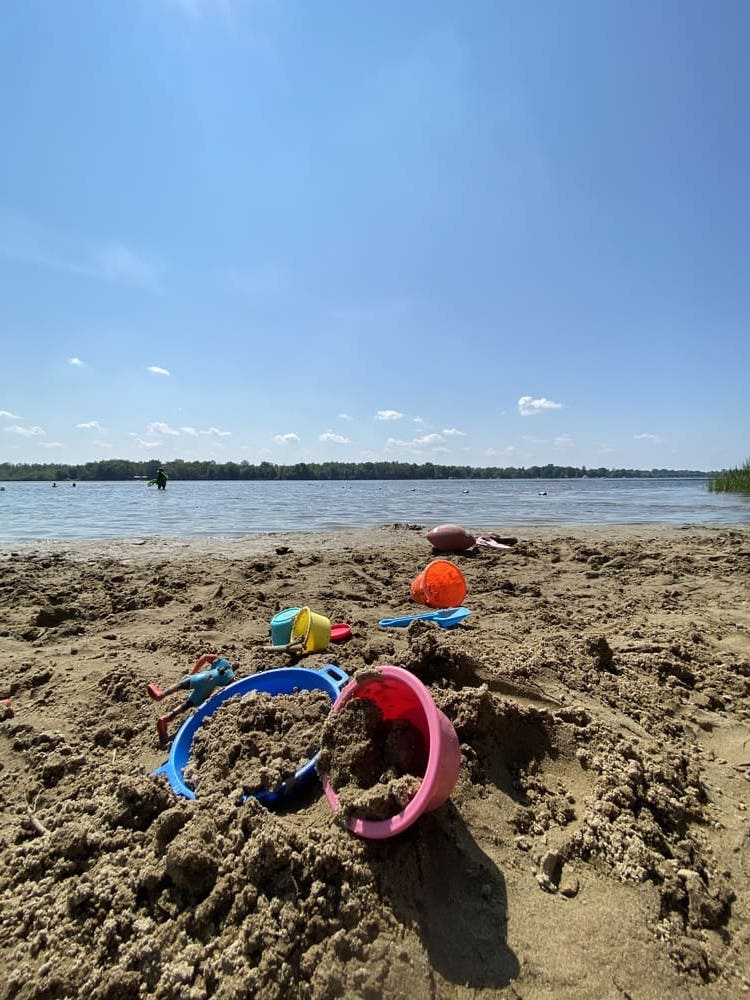 Trails
Enjoy the views of the Kemptville Creek and Rideau River by taking a hike on one of our waterfront trails.