Do you have an anniversary coming up soon? First date anniversary, engagement anniversary, or maybe your wedding anniversary? You and your partner deserve a weekend getaway, for whatever reason you can come up with. 
Take a step away from your computer and spend some quality time with your partner in charming small-town Kemptville. Enjoy a weekend of relaxation at our luxurious hotels and bed & breakfasts, experience guided wine tasting on the beautiful grounds of a vineyard, and immerse yourself in nature, boating on our tranquil Kemptville Creek. We have a whole weekend planned for you, brought to you by content creator and micro-influencer Viva la Vinisha. 
Kemptville is 30 minutes from Ottawa, Brockville, and Smiths Falls. "This actually was our first time visiting Kemptville. It was pretty close and really easy to find; Google Maps took us straight there," reflected Vinisha. "It's a beautiful quaint small town. I know about Carleton Place, Smiths Falls, all the small towns around Ottawa; I just hadn't had the chance to visit Kemptville."
Give you and your partner that chance to experience a getaway like no other – it's waiting for you at your doorstep! Here's our recommendations, as experienced by Vinisha and her husband Mohit.
Stay in a luxurious hotel - Kemptville Suites by Rob Thompson Hotels
Stay in one of the region's most luxurious hotels, the Kemptville Suites, operated by Rob Thompson Hotels. Stone walls paired with a modern aesthetic and contemporary amenities, each deluxe hotel suite delivers a unique character that you won't experience at a standard hotel or Airbnb. Located in historic downtown of Kemptville, the suites are located in the heart of shopping, fine dining, entertainment, and scenic views (we'll get to these later).
"It was just very hospitable, and the environment was very welcoming," said Vinisha after her stay. "It was so nice to have snacks in the room for when guests enter. Usually in hotels, you have to pay for any mini bar service, but Kemptville Suites offers snacks ready for you in the room."
Kemptville Suites offers seven suites and lofts, each with no check-in required. The hotel will give you a personal access code for immediate entry to the hotel and your suite. Vinisha had a chance to experience a grand Loft and a luxurious Suite, which has an exquisite soaker tub for a blissful retreat.
"Suite 6 was very cozy and intimate with a warm vibe.
Loft 1 was spacious and airy. It was a very, very unique experience for a hotel."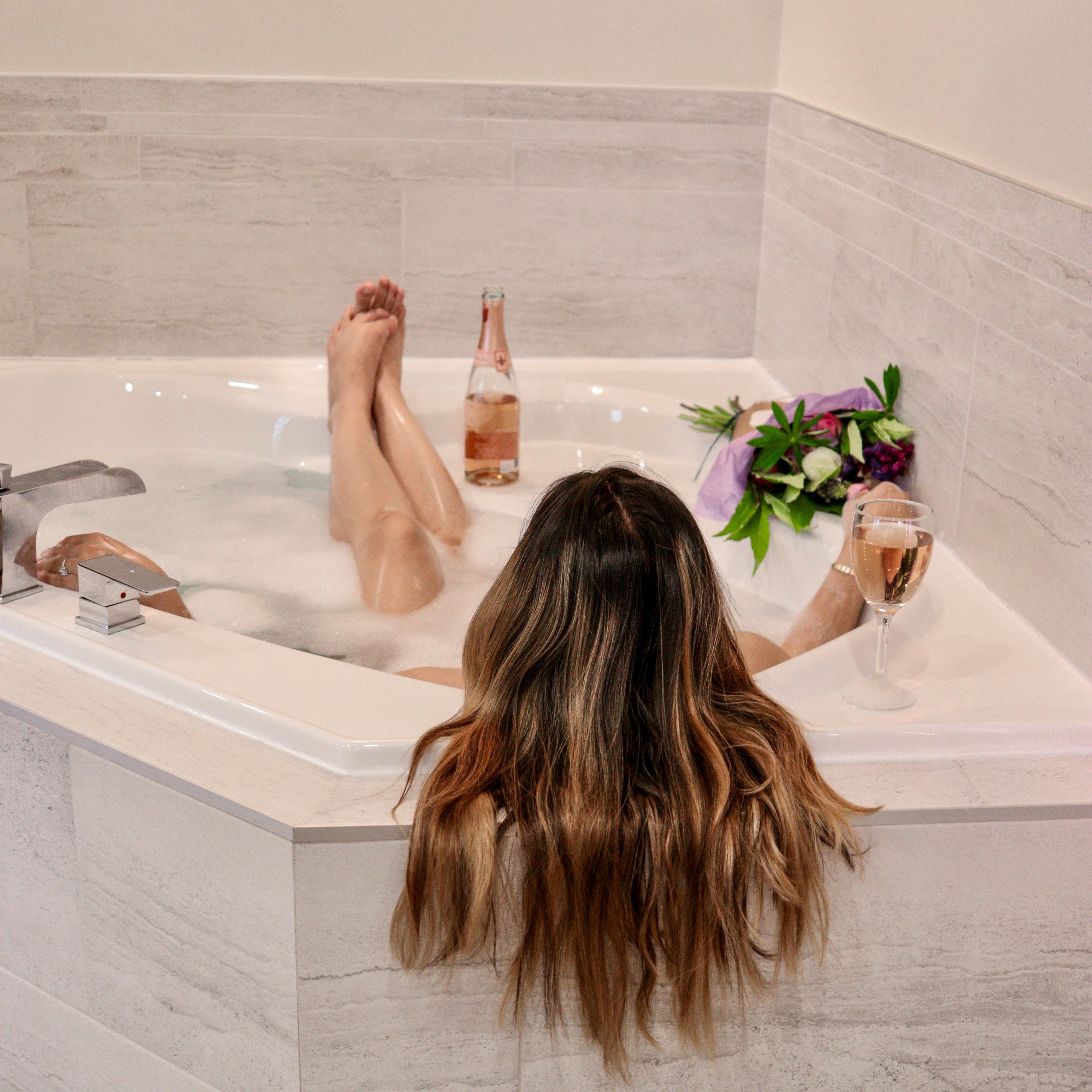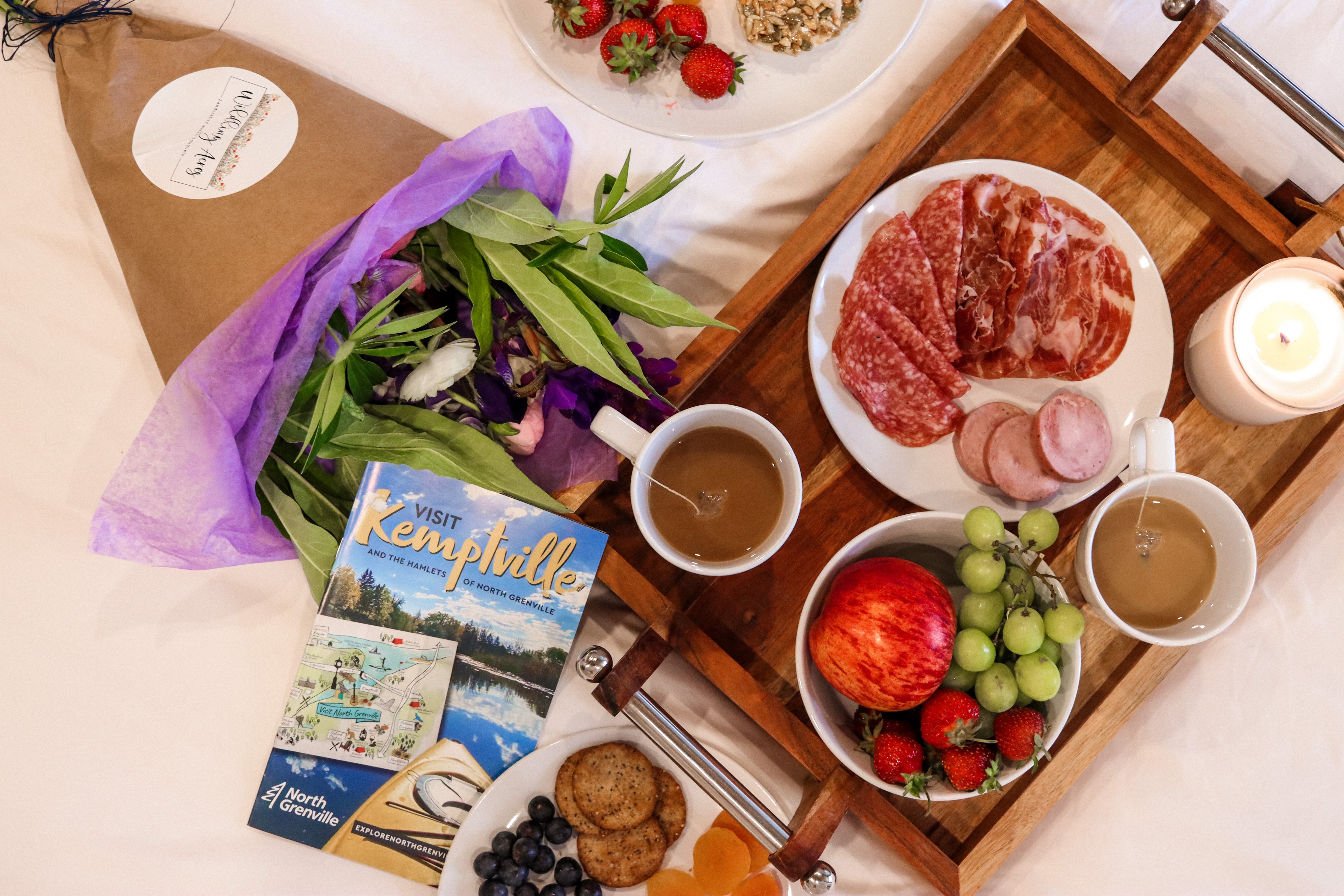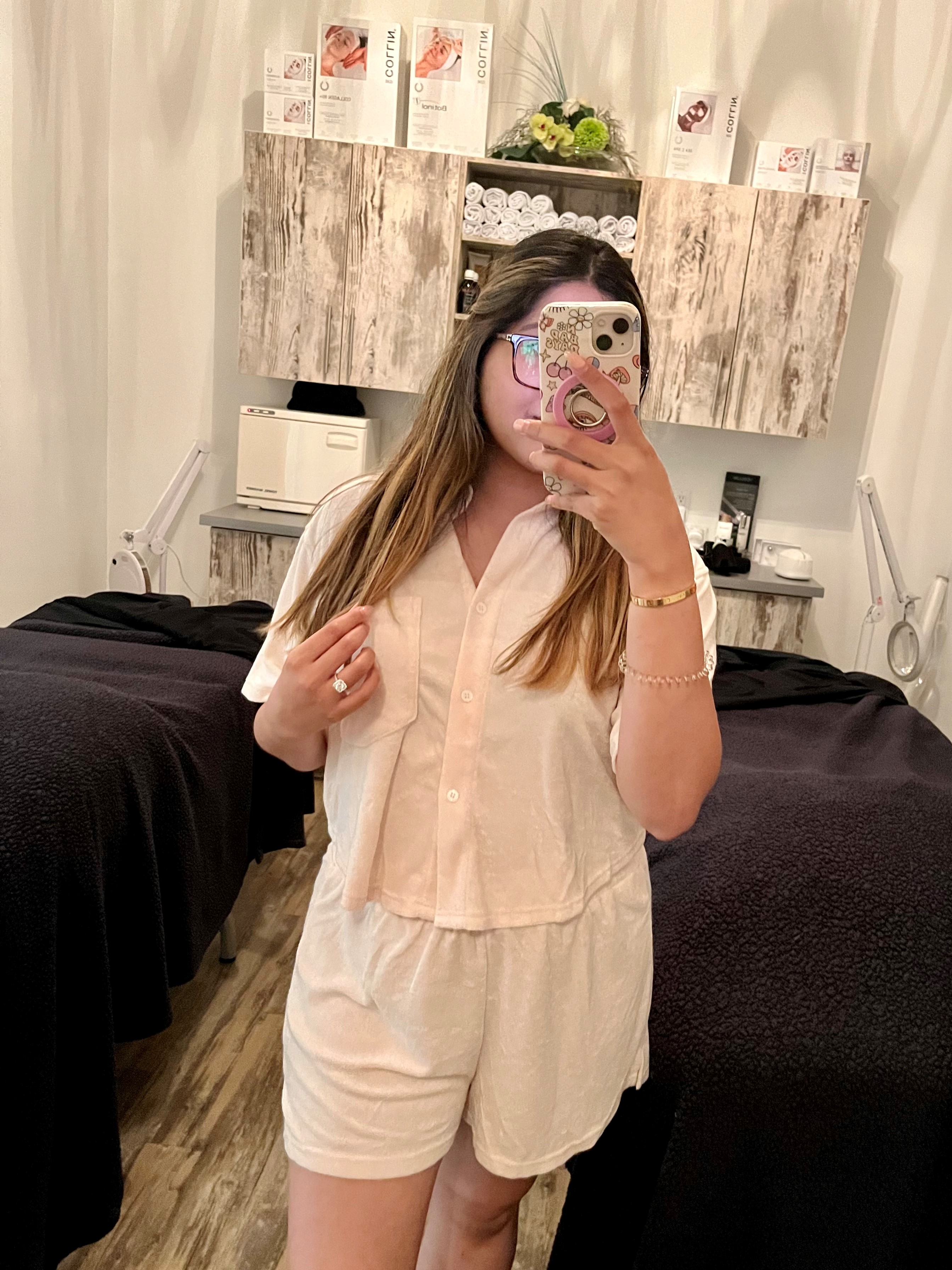 Treat yourselves to a massage and spa treatments - Aphroditi Spa:
Indulge in pure relaxation and make your weekend the ultimate getaway with a couple's massage at Aphoditi Spa, attached to Kemptville Suites.
This modern spa offers everything from hair care to full range of esthetic services, massage, and even professional makeup application! The modern feel combined with the beautifully exposed stone walls result in a unique relaxation experience. Check out the Aphroditi website for a full list of services. Don't worry if you've never had a couple's massage before, it was Vinisha's and Mohit's first time, too.
"We had our first ever couple's massage at the Aphoditi Spa, attached to Kemptville Suites. It was very relaxing and nice." 
Take a romantic stroll through a beautiful vineyard - Green Gables Winery & Vineyard
Create lasting memories with your partner as you enjoy a wine tasting and take a romantic stroll down the rows of grape vines. This part of Canada is better known for its harsh winters than grape growing. However, the Green Gables Winery vineyard is planted with species that have been carefully selected to thrive in our special microclimate here in North Grenville. 
"The winery [is what I enjoyed about our trip the most] because we really bonded while wine tasting and while talking about the history of the vineyard. The sommelier told us a lot of fun stories about Green Gables, like how one of the vines had to be taken to Europe a really long time ago. It was an engaging and enjoyable experience." - Vinisha
Green Gables is open for drop-ins every weekend from 1 p.m. to 5 p.m. and you can book an appointment online. Call to inquire about available times during the week or to purchase wine 613-986-4318.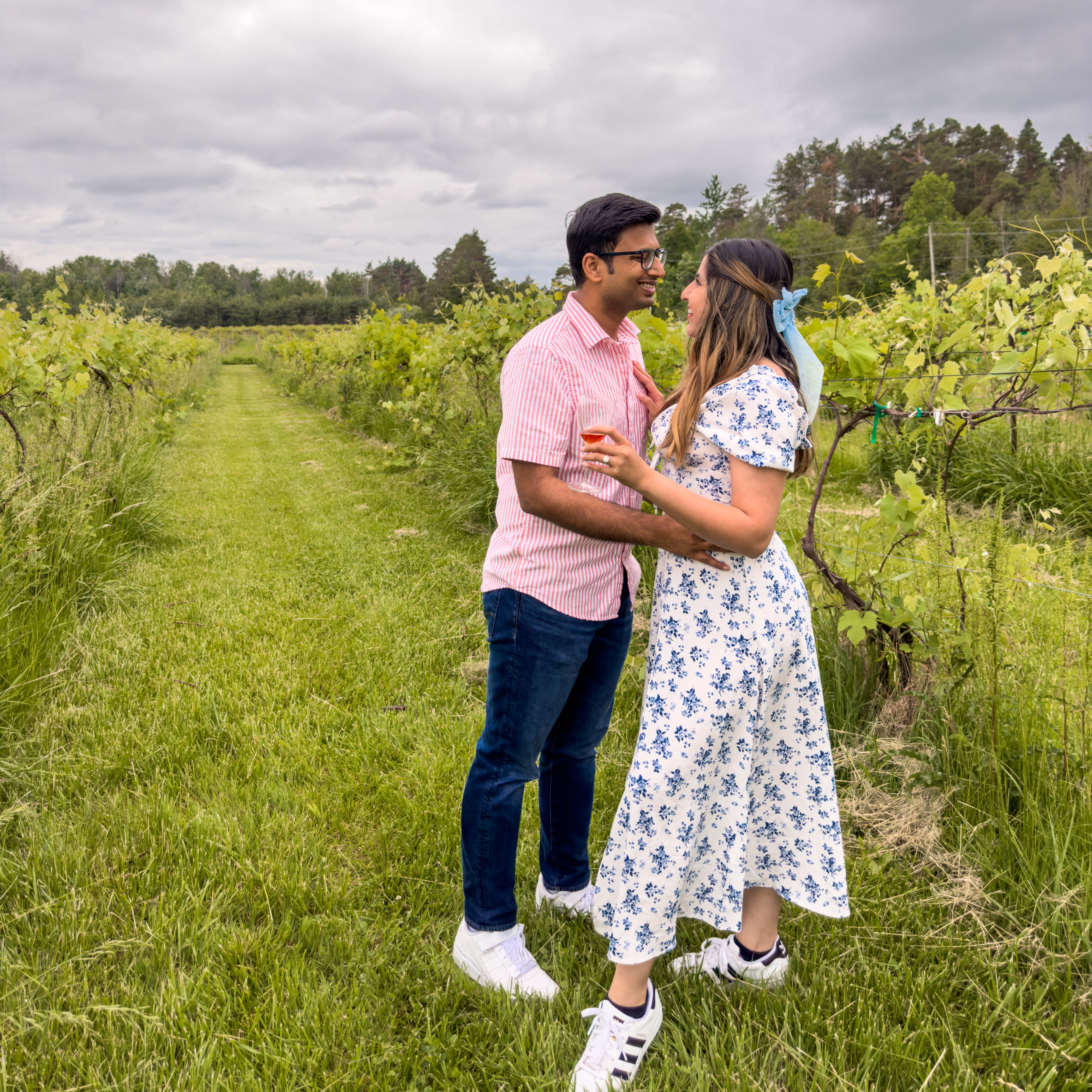 Savor an unforgettable culinary experience in Downtown Kemptville restaurants.
For breakfast, lunch, and dinner, you'll find the perfect culinary experiences for you and your partner all within a short walk in Kemptville.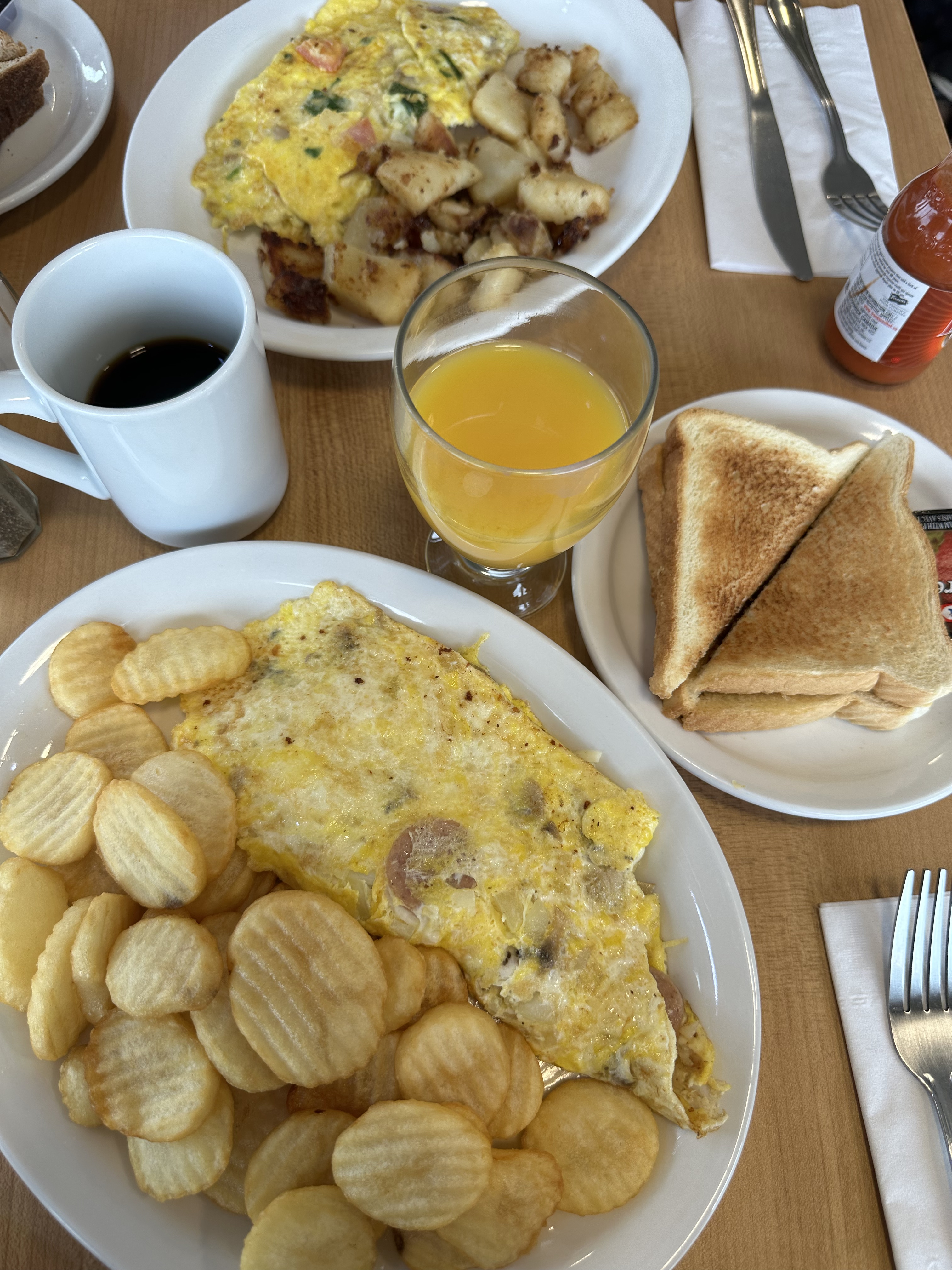 Recommended for Breakfast - Fast Eddie's Diner
If you love a traditional breakfast in a fun spot loved by locals, wander across to Fast Eddie's Diner located just half a block from the hotel.  
"Their whole vibe was so positive from the minute you entered. The menu said it's owned by 'wacky women,' which is awesome! I love the fact that it's a locally run, women-owned business. They were all so enthusiastic and lively — I really liked that" said Vinisha.
Famous for great service and friendly staff, choose from fluffy pancakes, loaded omlettes, eggs your way, decadent Belgian waffles, and more. Fast Eddie's fills your breakfast cravings.
Slept in too late for breakfast? No worries. They're also known for incredible burgers, fried chicken and excellent home baked pies (try the coconut cream!) This diner is a local favourite.  
"Honestly their eggs were so good.
I told my husband that we'll be driving out to Kemptville just for these eggs again!"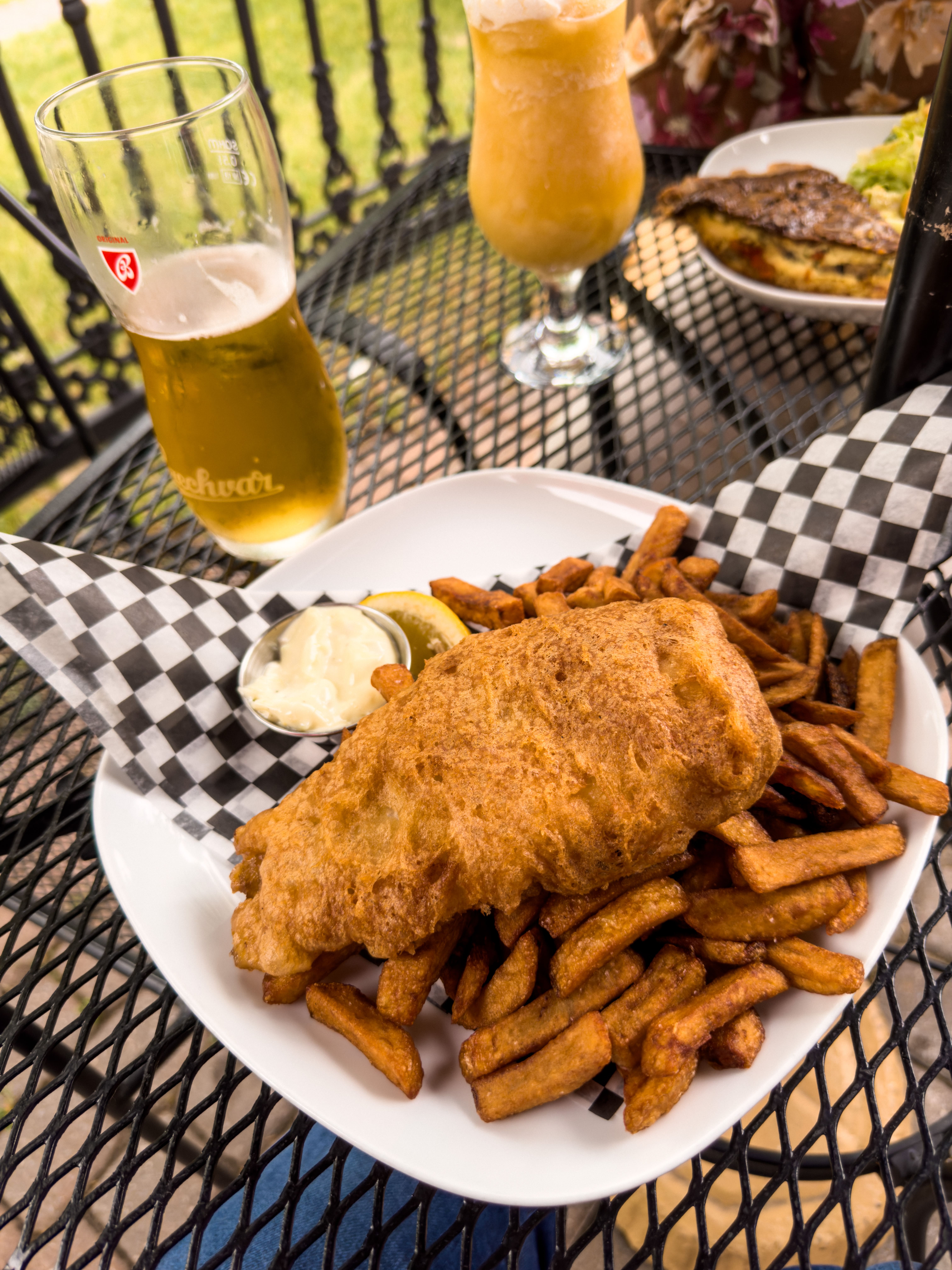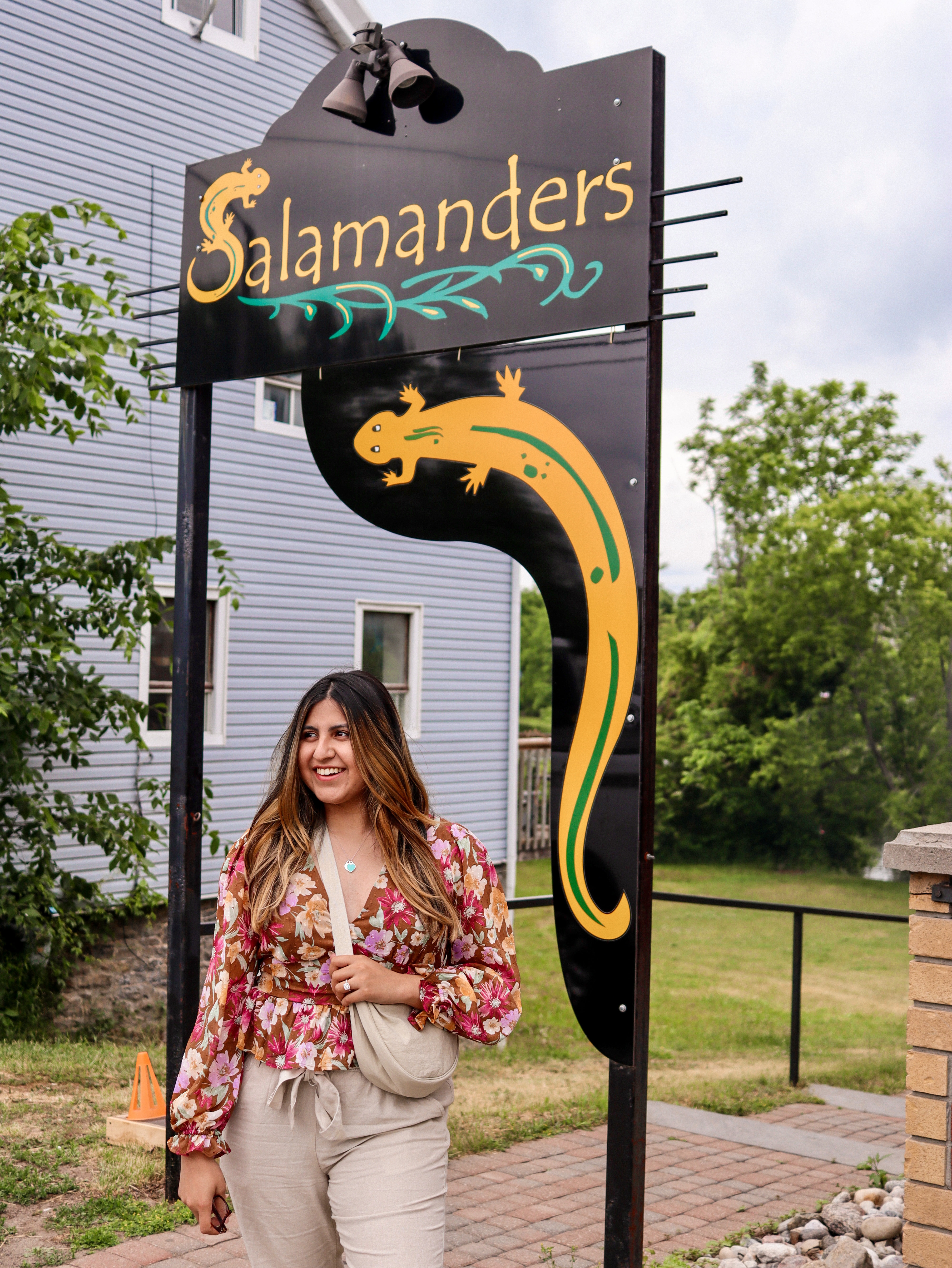 A Lunchtime Must Visit - Salamanders on the Kemptville Creek
For lunch, stop by the Cajun-Acadian fusion pub Salamanders where you can choose one of three unique experiences. This unique destination boasts a restaurant side with a quiet, elegant ambience, a pub side for those looking for a lighter atmosphere, and a gorgeous outdoor patio for those who would like to enjoy our picturesque river setting.

Salamanders' patio is located on the banks of Kemptville Creek, where you'll enjoy the soothing sounds of the birds and the water that perfectly complement the drinks and dishes of your choice.
Attention Boaters! You can even stop by the restaurant and tie up your boat or easily pop out of your kayak using the large dock and kayak launch located just below the patio.
"I would 100% tell anyone who goes there to have their hot artichoke dip; it was one of the best things I've ever had."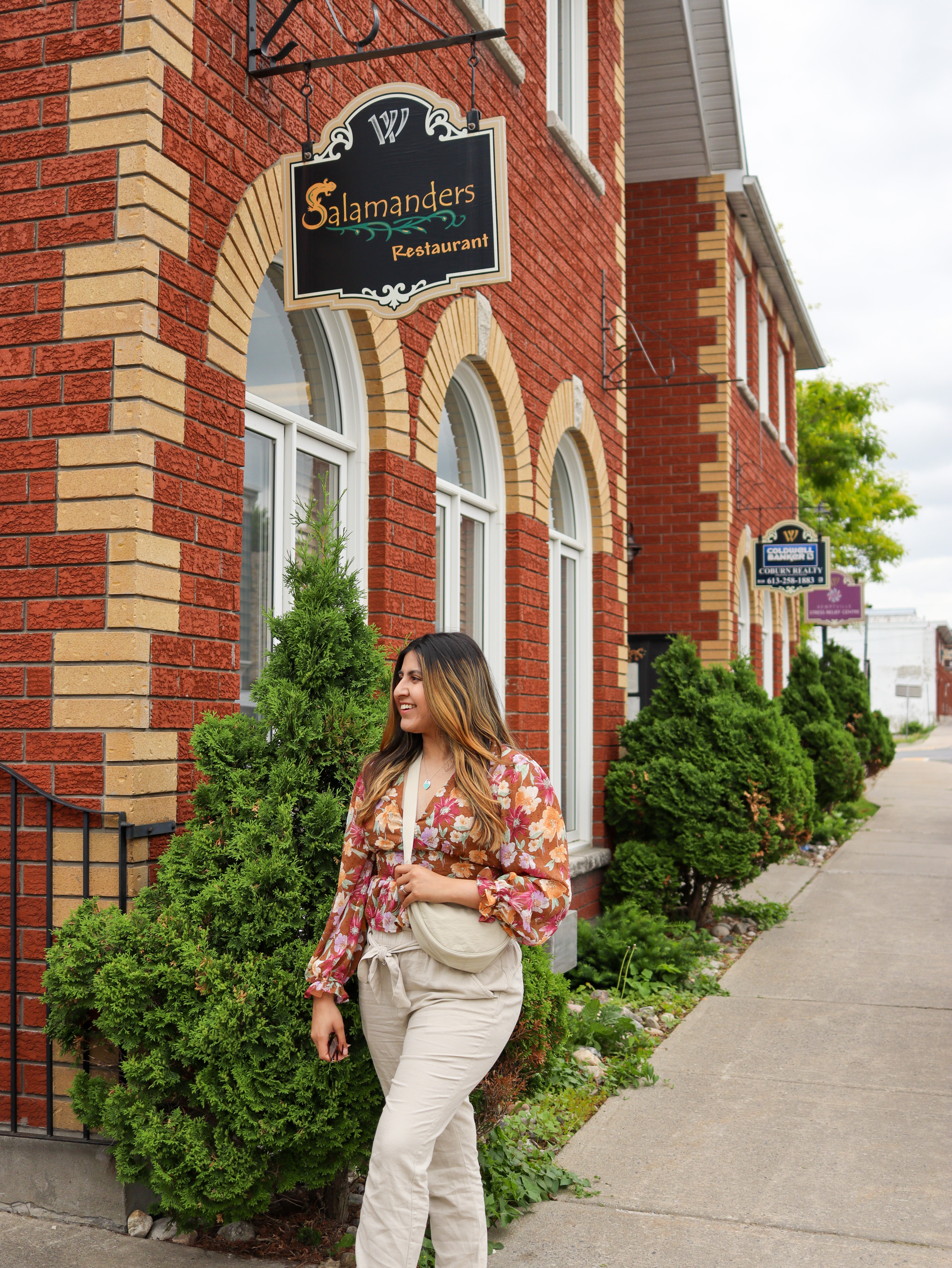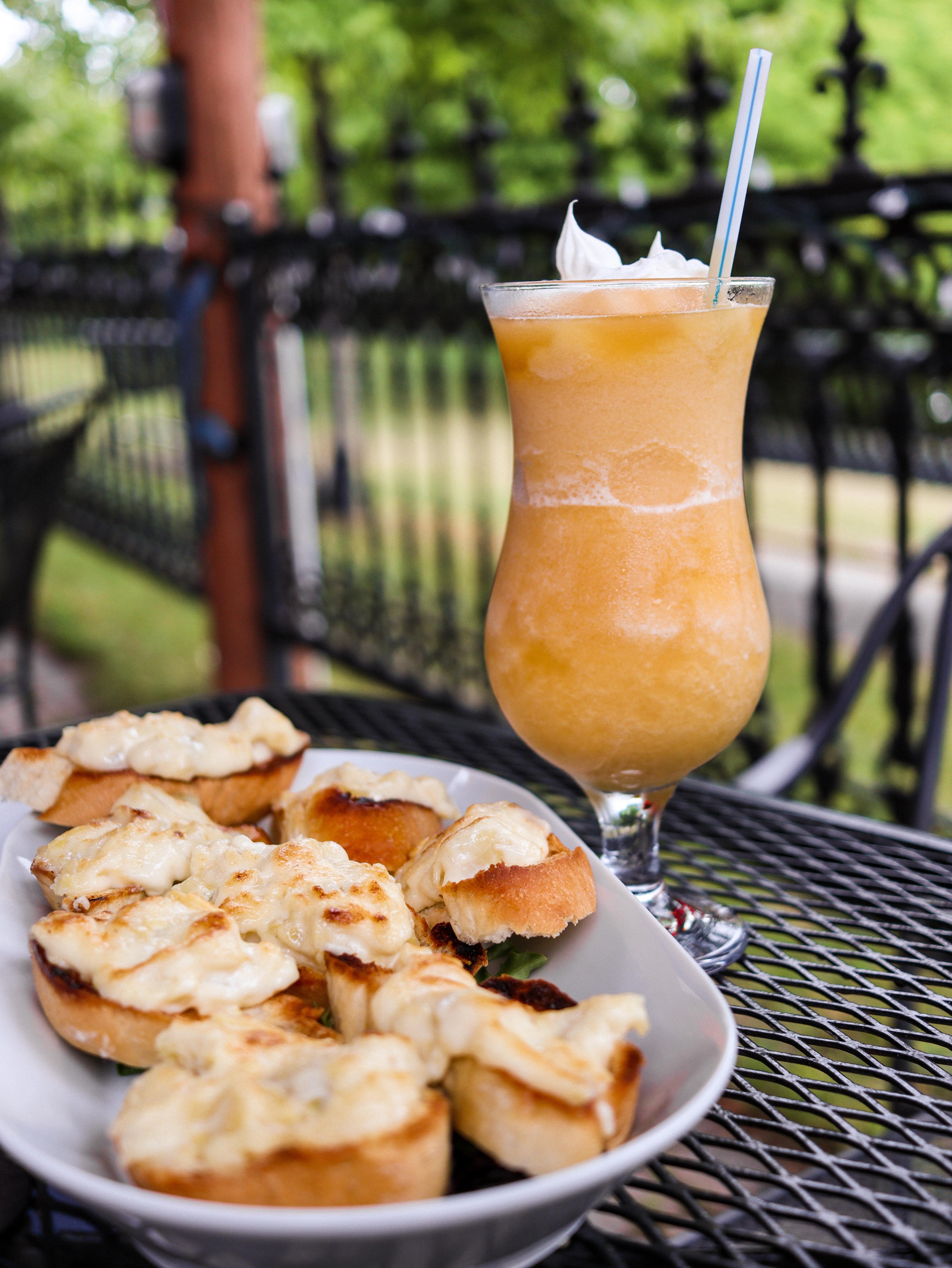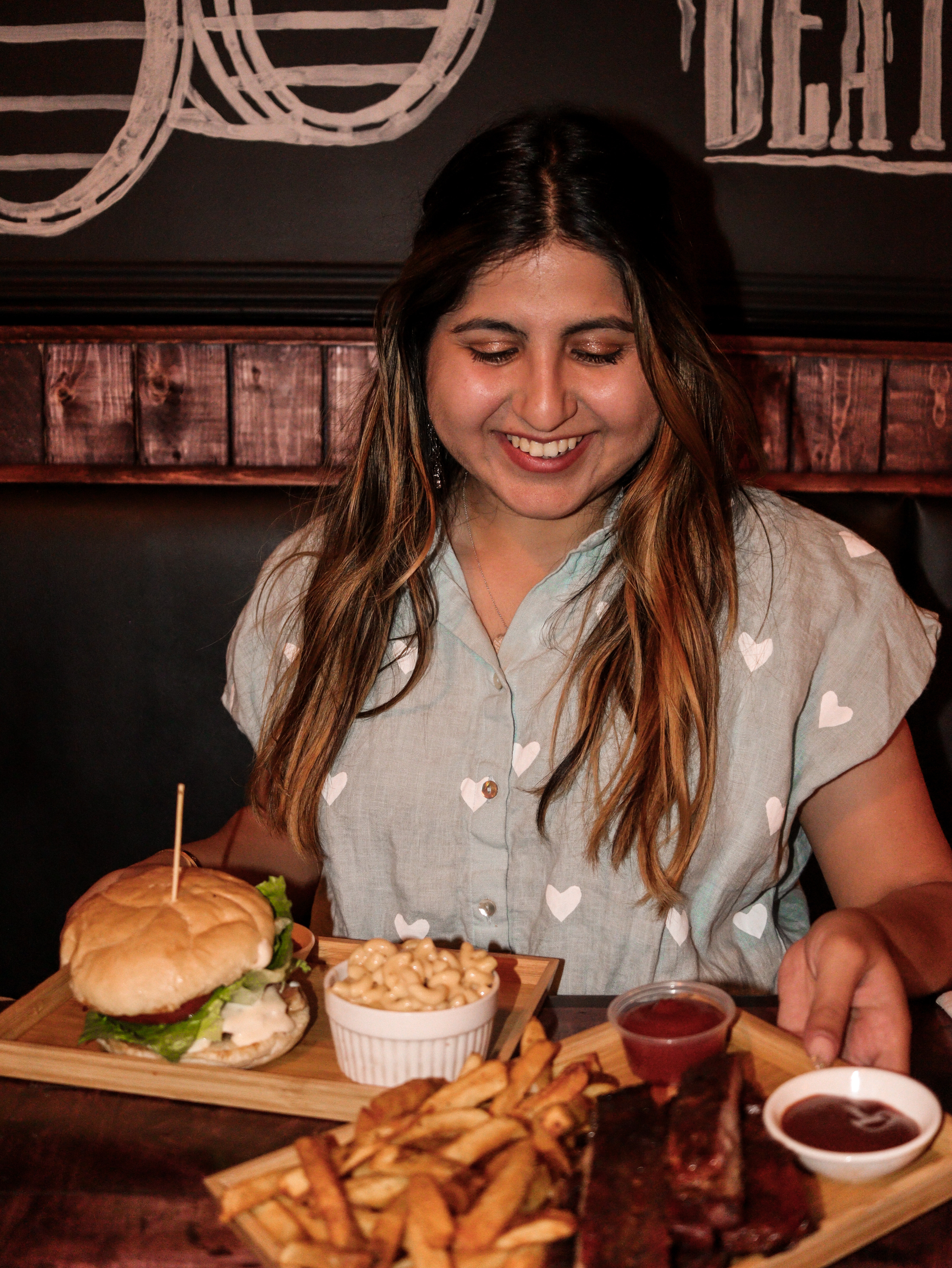 Dinner
For dinner, come on into Hyde Smokehouse; smoked barbecue perfected with warmly lit ambiance, hand-crafted cocktails, and live music. This restaurant has great vibes.
Hyde not only sources the finest cuts of beef, pork, and chicken locally, the team even hand selects cherry, maple, hickory and other fine woods to give you the most authentic taste in the region.
Not a meat eater? Hyde also offers mouthwatering selections of vegan and vegetarian, and southern inspired foods.
Pro Tip: Don't forget dessert — the Los Churros are amazing! Check out the Hyde Smokehouse menu to preplan your romantic dinner. 
"Their smoked meats were very fresh and extremely tasty."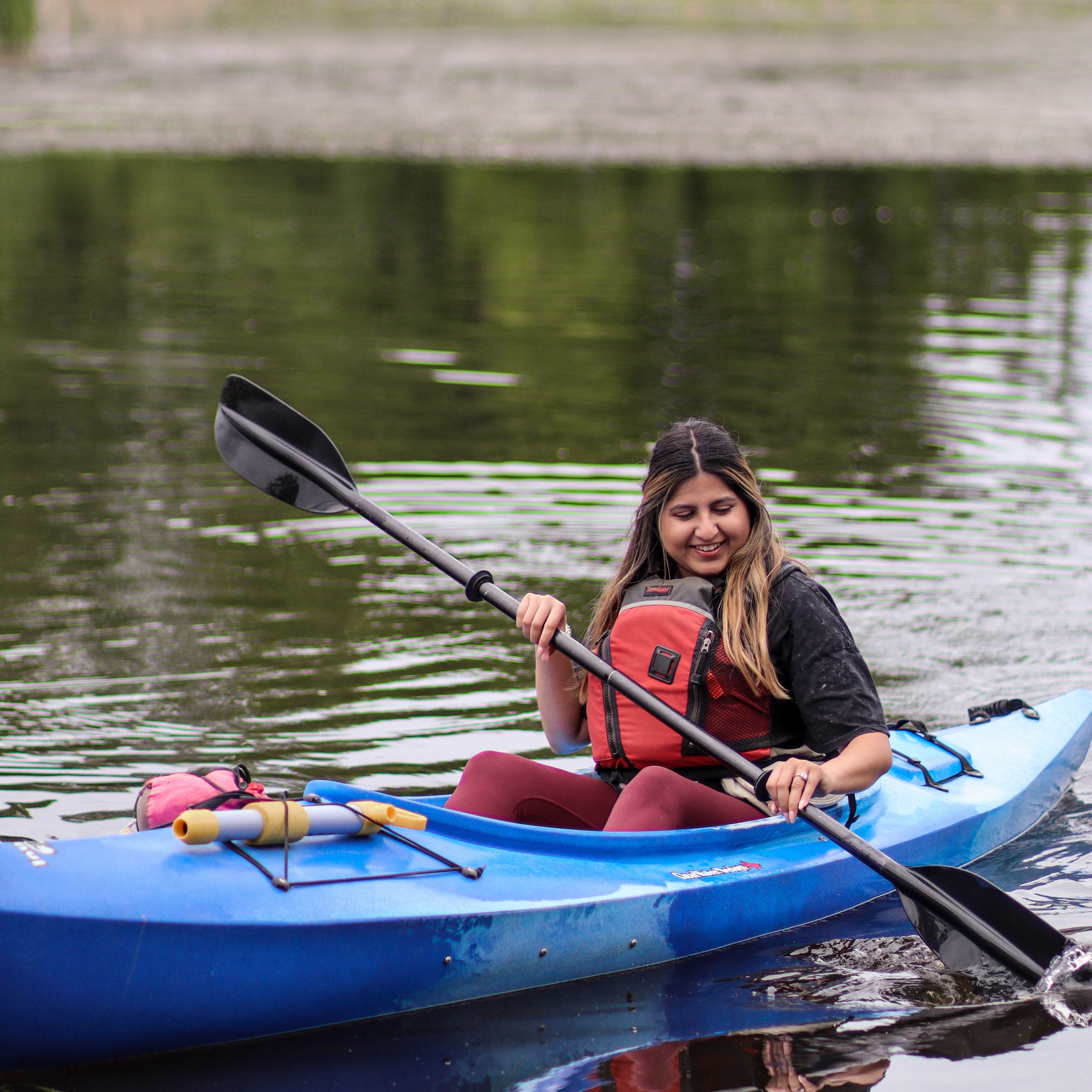 Immerse yourselves in nature on Kemptville Creek:
There's just something romantic about paddling up a small creek together through a quaint town. "When one goes kayaking it's usually on lakes and other large, open bodies of water. But in Kemptville, you're surrounded by the community; the neighbourhoods, so many parks around, and even in the water there were lotuses and animals... it was so beautiful," reflected Vinisha when asked about her experience. "It was a unique experience paddling down Kemptville Creek because it ran through the whole town"
Because of it's unique features, the creek is, for the most part, undisturbed by the large boats you find on the Rideau and other paddle destinations, plus you'll find many spots to pause and explore. Stop by Rotary Park's kayak dock and take a photo on the Giant Adirondack Chair or stop by Anniversary Park's dock and explore the many trails of Ferguson Forest. Maybe even take a quick break at Curry Park on the way downtown.
Don't have a boat? You can rent a pair of kayaks, SUPs, or canoes from Drifters Outdoors at 286 Riverview Ln off County Road 43. This well established paddle outfitter also offer lessons and safety equipment. Check their Facebook page for more information.
Pick up the perfect love token at the Kemptville Farmers' Market:
Fresh produce, local flowers, infused honey, artisan bread, original design barn signs, artists, and fine crafts, you'll find it at The Kemptville Farmers' Market. 
Open every Sunday from noon till 4 p.m. May to October, this market exclusively features local producers and makers with over 60 vendors each week.
Your partner will love to take home a gorgeous bouquet from Wilding Acres, the perfect coffee blend from Lazy Dog, or maybe a hand-sewn garment, or knitted shawl.
Maybe you'll find the perfect fresh-baked loaf of bread for your afternoon charcuterie like Vinisha did. 
"I was actually really surprised by the turnout for a small town like Kemptville; that impressed me a lot. We got bread & cookies; everything was super fresh and delicious. Everyone was friendly, and it was so great seeing all the unique stands, like the pottery stand, and knitting stand."
Coming back for a visit in every season
When we asked Vinisha if she would visit Kemptville again, she replied with an enthusiastic yes.
"I'd like to visit again in the fall, and again in the winter. I checked the visitor guide and I think it would be so beautiful to go kayaking again when the leaves have changed colour. Even in the winter, they have the creek skating rink, x-country skiing, and more."
"Kemptville is a beautiful place for a romantic weekend in my opinion. It's so close to Ottawa, why wouldn't you go there?"
Kemptville is a great destination, with many festivals and events and romantic date spots hidden throughout. Vinisha plans on visiting the vast recreational trail network North Grenville offers as well. She suggests: "Take some time to enjoy even just walking the quaint streets and along the creek; take a moment to breathe and take in the small-town charm."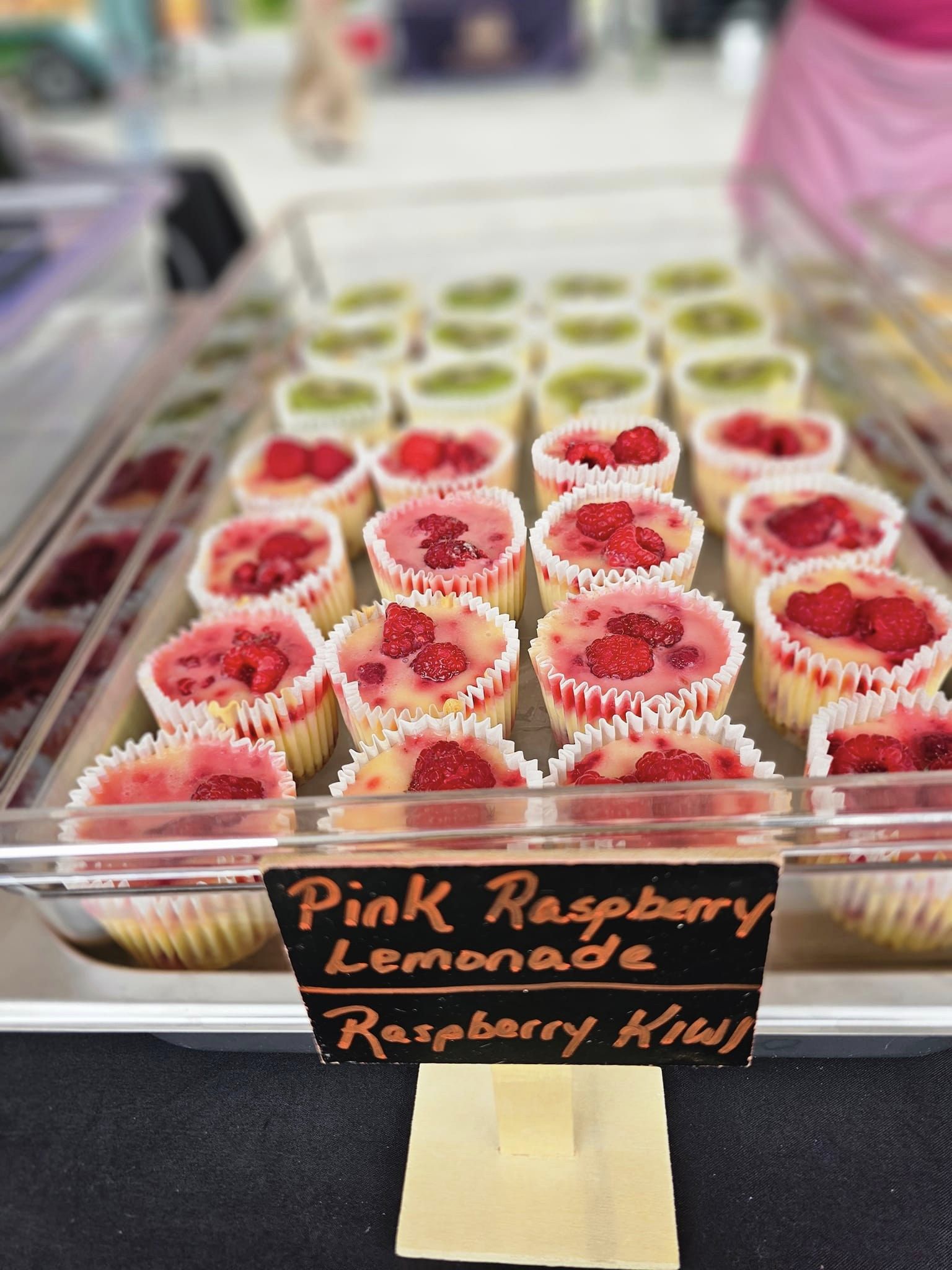 About Viva la Vinisha
Vinisha is a full-time content creator and micro-influencer based in the Ottawa area specializing in digital marketing, branding and storytelling. She works with tourism boards, hotels and bed & breakfasts in the area. Past collaborations include Nordik Spa & Nature, Bed, Bath & Beyond, Nomad Stays, and more. Vinisha graduated from Carleton University with a bachelor's in communications and media studies with a minor in psychology. Her husband Mohit is a professional photographer, with a masters in applied science, mechanical engineering from the University of Ottawa.
You can find Vinisha on Instagram (@VivaLaVinisha) and YouTube, as well as Mohit on Instagram (@mhtsain_photography).