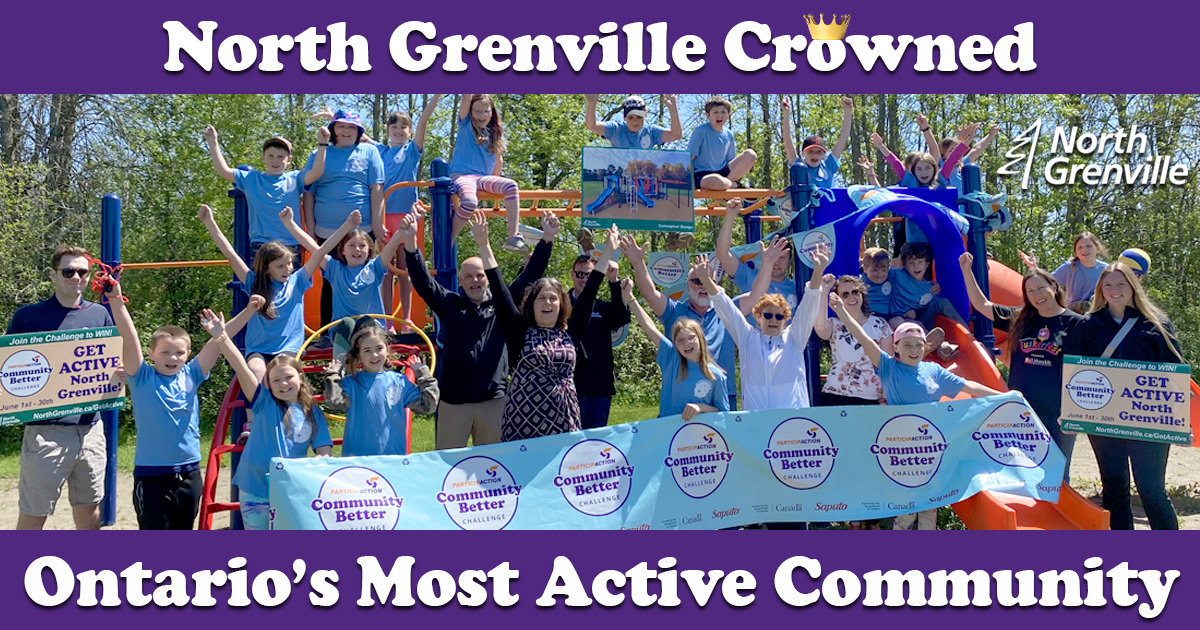 North Grenville Crowned Ontario's Most Active Community 2022
During the 2021 COVID lockdown, the Municipality of North Grenville, initiated by the North Grenville Health, Fitness and Wellness Advisory Committee, challenged residents and businesses to compete in the ParticipACTION Community Better Challenge and get active for the month of June.
The ParticipACTION Community Better Challenge is a national physical activity initiative that encourages all ages and abilities to get active in search of Canada's Most Active Community.
Being named Canada's Most Active Community also earned North Grenville the top prize of $100,000. The money was used to upgrade playground equipment and recreational amenities in North Grenville's rural hamlets.
In 2022, North Grenville launched a campaign to defend our title and was crowned Ontario's Most Active Community, earning $7,500.