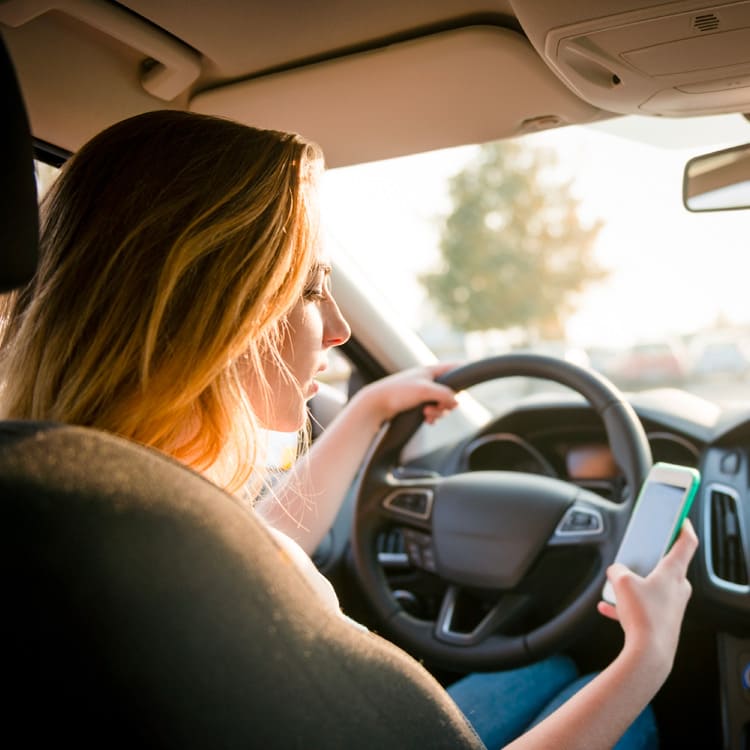 Distracted driving is one of the most serious road safety issues on Ontario roadways.
Distracted driving can include talking on a phone, texting, reading, using a GPS, watching videos, eating or drinking, smoking, personal grooming, or even adjusting the radio. Always put your phone away before you get behind the wheel and be alert while driving.
Tips to Avoid Distractions while Driving:
Put your phone away: Before you drive, switch your phone to silent mode and put it out of reach. Do not text, use apps or read emails, and let calls go to voicemail.
Review your route: Set the GPS and review all maps and directions.
Prepare your kids and yourself: Make sure children have everything they need before you go – reading materials, toys, food and drink. And make sure you're ready, too – including having all your personal grooming done before you get behind the wheel.
Drive actively: Avoid eating or drinking and keep two hands on the wheel.
Pull over: If you must answer your phone, pull over to safe location or use a Bluetooth device.