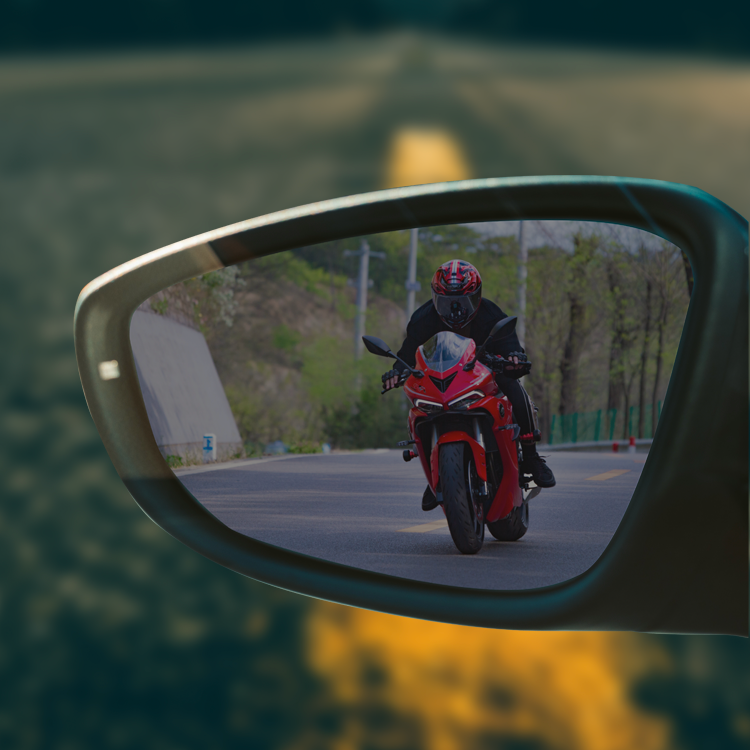 Look Twice - Save a Life!
Share The Road With Motorcycles and Bicycles
Warmer weather brings more bicycles and motorcycles on the roadways.
Cyclists and motorcyclist are more likely to be injured or killed in a collision because they do not have the safeguards when it comes to protection.
Be extra careful when passing cyclists on undivided roads. Passing them too closely can cause the rider to lose control. Always ensure you leave at least one-metre distance between the vehicle and bike when passing them. It's the law.
Safety Tips for Cyclists:
Observe Traffic regulations – stay to the right, observe road signs and practice arm signaling.
Be Heard - Use your bell, horn, hand signals or voice to communicate that you are passing or approaching.
Be Seen – Have a light on your bike and wear bright-coloured or reflective clothing – especially at dusk and at night.
Be protected, wear a helmet - a helmet can greatly reduce the risk of injury or death in the event of a fall or collision.
Safety Tips for Motorcycle riders:
Check the weather - Avoid riding when there are inclement weather conditions and see if the route has places where you can stop in case of emergencies.
Do NOT follow too closely. Leaving space gives you time to manoeuvre and avoid a collision.
Slow down and be extra vigilant at intersections.
Wear Protective Clothing – shorts and a t-shirt will not protect you against pavement.