Bonspiels for Builds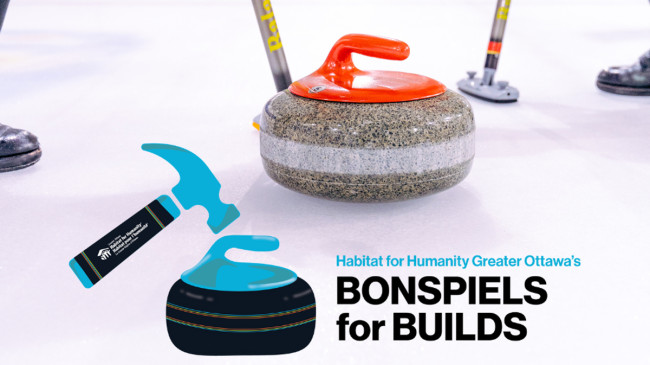 It's hammer time! Join Habitat for Humanity for our first ever curling tournament, Bonspiels for Builds on March 25th at the North Grenville Curling Club.
Cost to play is $300 for a team which includes games, entertainment, food and more in this friendly wintertime fundraiser!
When you sign up to play or sponsor Bonspiels for Builds you'll help support Habitat for Humanity Greater Ottawa's operations for 2023, including our current development, Kemptville Korners, in partnership with Habitat for Humanity - Thousand Islands.
Email Taylor at This email address is being protected from spambots. You need JavaScript enabled to view it. for more event and sponsorship information and to register your team!
Details
Date
March 25, 2023
Location
200 Reuben Crescent, Kemptville
Website
https://habitatgo.com/
Event Organizer
This email address is being protected from spambots. You need JavaScript enabled to view it.