NG 25th Anniversary Celebration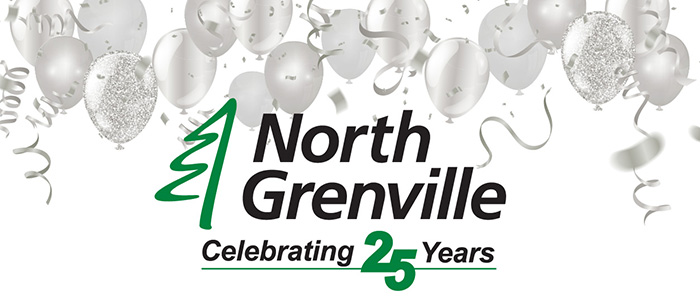 Join us as we Celebrate North Grenville's 25th Anniversary!
The 25th Anniversary Event will bridge the past, present, and future of our beloved Municipality, marking the significant moment when North Grenville was officially formed through the amalgamation of the Town of Kemptville and the Townships of Oxford-on-Rideau and South Gower.
The event will begin with a ceremony in the theatre with special guests, speakers, music and a presentation of a Mayoral Chain of Office to past and present Mayors of North Grenville.
A reception with light refreshments will follow the ceremony.
Details
Date
September 26, 2023
Time
6:30 pm - 8:30 pm
Location
North Grenville Municipal Centre
Website
www.northgrenville.ca
Event Organizer
This email address is being protected from spambots. You need JavaScript enabled to view it.