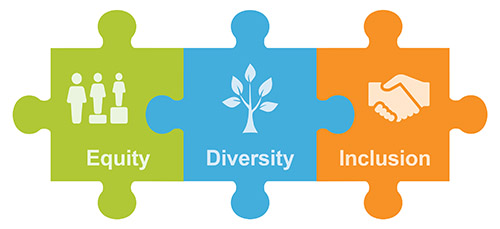 The Municipality of North Grenville is dedicated to strengthening its commitment to equity, diversity, and inclusion and is embarking on a process of engaging with the diverse communities of North Grenville to gather their input and feedback in order to guide the development of an equity, diversity and inclusion strategy that is aligned with the 10-year Community Strategic Plan.
Equity, diversity, and inclusion is defined as the ability to embrace and celebrate difference among our population in ways that provide equity of opportunity and that contribute to inclusive and safe community spaces.
EDI Advisory Committee
The Municipality of North Grenville is seeking talented and dedicated members of our community to serve on Council-appointed Equity Diversity and Inclusion Advisory Committee for the 2022-2026 term of Council.
Hard copies of the application form can also be picked up from the Municipal Office (285 CR44, Kemptville) and the North Grenville Public Library Main Branch (1 Water Street, Kemptville).
Deadline is 4:00 p.m. on Friday, April 14, 2023.
Hillary Geneau
Director of Corporate Services
This email address is being protected from spambots. You need JavaScript enabled to view it.
613-258-9569 ext. 162
Ashley Cuthbert
Corporate Services Administrative Assistant
613-258-9569 ext. 177
Timeline
Initial stakeholder outreach
June 2022 – January 2023
Community Engagement Session
March 1, 2023
Community Survey
February 15 - April 14
Draft Framework
March 2023
Present Framework to Community for Review
April 2023
Present Framework to Council
May 2023