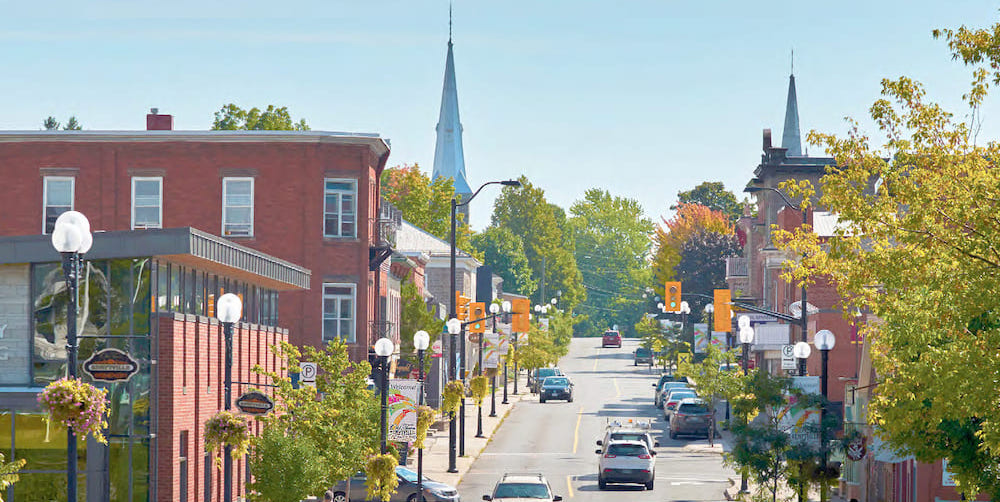 Over the past decade, Kemptville's downtown core (known as "Old Town Kemptville") has continued to grow and thrive and offers a distinctly small-town/rural lifestyle and has seen a significant revival over the last few years. The Municipality of North Grenville, joined by business groups such as the Old Town Kemptville Business Improvement Area (BIA) and the North Grenville Chamber of Commerce – along with private investors – has brought to life historic buildings and public spaces. Downtown has become a destination and focal point for North Grenville's art, cultural, and heritage amenities, all spanning our natural waterfront. The Downtown Kemptville Community Action Plan (DKCAP), adopted by Council in 2021, recommended a parking study be completed in the downtown core, as residents and businesses have cited a lack of parking downtown as a concern. Parking is a key factor to ensure residents and visitors feel welcome, and ensure businesses can continue to grow and flourish, and maintain success.
The study will include observations and surveys of parking within the subject area, including quantitative and qualitative assessment of existing and forecasting future conditions. This study will serve to develop an understanding of parking utilization and identify periods of the highest parking demands and present a variety of options to effectively control and manage parking through time restrictions, private/public partnerships, et cetera. Consultation and engagement meetings (3 in total) will form part of the qualitative assessment.
July 19, 2023 Media Release - The Municipality of North Grenville Launches Parking Study for Downtown Kemptville
Business Advisory Committee Meeting (Virtual)
6:00pm to 7:30pm
The Old Town Kemptville Business Improvement Area, Chamber of Commerce, and businesses located in Downtown Kemptville are invited for a virtual meeting to discuss their requirements and input in the drafting of the Parking Study.
Public Open House (Virtual)
6:00pm to 9:00pm
Take part in the virtual Public Open House (open to all North Grenville residents, and businesses).
For all residents and businesses who are unavailable to attend the Open House sessions, please forward any comments to This email address is being protected from spambots. You need JavaScript enabled to view it.
Ashley Cuthbert
This email address is being protected from spambots. You need JavaScript enabled to view it.
Timeline
Parking Study RFP
April 24 - May 12, 2023
Consultants Awarded Study
May 25, 2023
Business Advisory Committee Meeting (Virtual)
July 26, 2023
Public Open House (Virtual)
August 10, 2023
Presentation of Draft Study to Council
October 17, 2023