All dogs in the Municipality of North Grenville must be registered and must wear a numbered metal tag - especially when outdoors. The licence expires each year on December 31. Registration tags are to be kept for the life of the pet. The licence record associated with the tag has to be renewed annually. Renewals online begin January 1st. Renewal price doubles after March 31.
No person shall own a dog or establish a kennel without first obtaining a licence.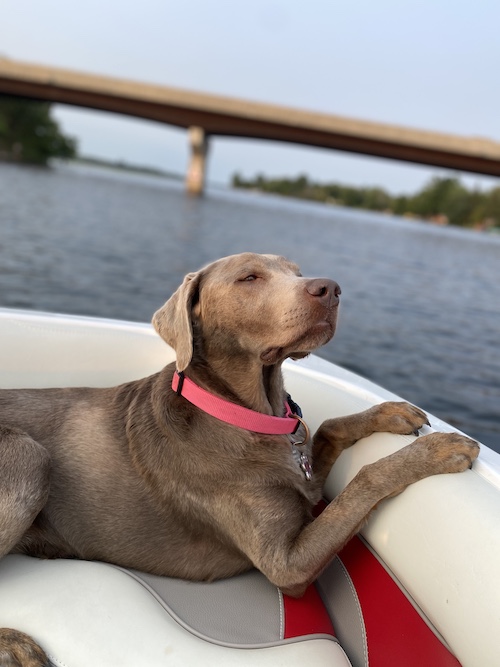 Be a Responsible Dog Owner
Register your dog with the Municipality on an annual basis.
Do not allow your dog to bark persistently.
Have your dog vaccinated against rabies.
Do not allow your dog to attack or bite another domestic animal or person.
Always keep your dog leashed when off the property of it's owner.
Do not allow your dog to run at large.
Do not allow your dog to trespass on private property.
Always pick up your dog's feces.
Provide regular care and attention to your dog.
Have your dog spayed or neutered.
1 through 8 are required by law and non-compliance could result in prosecution.
Animal Services
The Municipality of North Grenville has By-Law Services Officers who respond to dog at large complaints and instances where a dog needs to be controlled. By-Law Services Officers are currently only available during the weekday. If a dog is found during the evening or on a weekend, and immediate service is required, the after-hours emergency number can be contacted.
Other domestic or wild animal issues can be reported to one of the appropriate contacts listed below:
Many pest control companies do operate in the area.
Contacting By-Law Services for a dog at large:
Weekdays (during working hours): Click the link below to submit a notice, or call (613) 258-9569 ext 211
Evenings and Weekends: Call the after-hours number of (613) 787-5651.