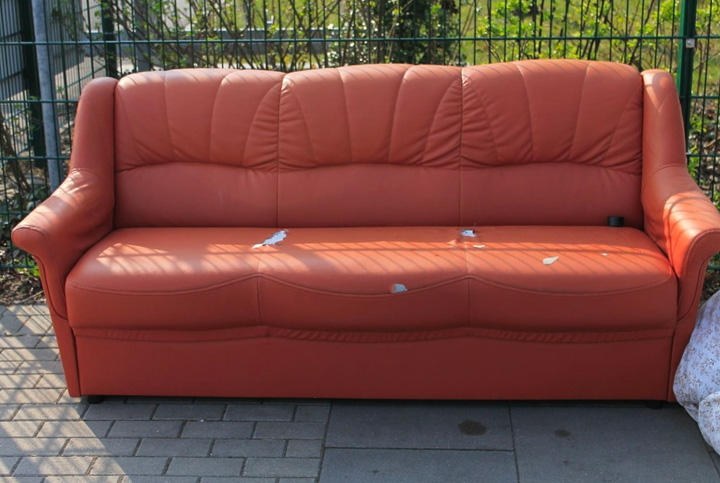 Municipality has Bulky item curbside collection. Bag tags are $12.50 and some items may require TWO tags. See list below.
You can purchase Large/Bulky Item bag tags at:
North Grenville Municipal Centre
Jonsson's Independent Grocer
Bag tags also available online but please consider shipping times (Canada Post) when ordering.
Bulky Items are broken into two categories: large (2 bag tags) and small (1 bag tag).
Large items are over eighty (80) pounds and /or large in size.
Small items are the remaining items in the acceptable list and may be bulked together to a maximum of eighty (80) pounds. All items shall be placed in a manageable way that allows for safe and efficient collection. Smaller items shall be grouped and bagged or contained for efficient and safe collection.
2023 Bulky and Large Item Collection Dates:
| | | |
| --- | --- | --- |
| SPRING DATES | April 24 - 28, 2023 | May 8 - 12, 2023 |
| FALL DATES | October 30 - November 3, 2023 | November 13 - 17, 2023 |
Bulky Items Accepted
(items that require 2 tags are highlighted in blue)
Bird baths

Bookcases

/shelves
Broken blue box
Broken composter
Broken garbage can
Broken rain barrel
Broom (plastic/wood/metal)
Child car seat
Christmas tree (artificial)

Upholstered Couch/chair

Crib/bed

Desks & dressers

Electric keyboard
Flooring (carpet & under padding
Flooring (linoleum, laminate, tile, vinyl)

Furniture

Garden hose reels (plastic)
Inflatable hot tubs (size restriction)
Kiddie pools
Laundry baskets
Luggage
Beds, mattresses and box springs

Memory foam toppers
Patio umbrellas
Plastic barrels
Plastic chairs
Plastic fans
Plastic litter boxes

Plastic sheds (less than 10x10' and broken down)

Plastic slides
Plastic tables
Pond liners
Pool covers
Sandboxes

Sofa beds

Strollers
Telescopes

TV stands

Vacuums
Water softener (media removed)

Wooden tables
Note: Any item not specifically listed above shall be deemed NOT acceptable
Bulky Items NOT Accepted
Appliances (washers, dryers, stoves, refrigerators, microwaves, dehumidifiers, Freon units, etc.)
Small garbage items that can fit in a garbage bag
Stone, concrete, asphalt, etc.
Hazardous waste material (paint, propane, pesticides, etc.)
Recyclable Materials
Computers, televisions and other electronic devices
Scrap metal
Mirrors, glass and windows
Automotive parts
Medical waste
Power tools
Tires (of any kind)
Leaf and yard waste
Source separated organics
Construction, demolition and building materials (drywall, shingles, wood, etc.)
Loose material in boxes and bags
Waste on trailers