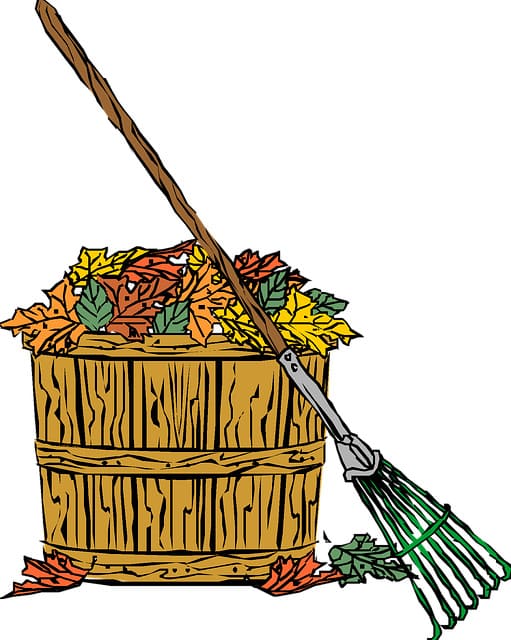 There is a charge of $1.00 per bag (leaf/yard waste bag tag required.) Residents are invited to take advantage of ALL leaf & yard waste collection weeks. Note: Any item not specifically listed in the Acceptable List shall be deemed not acceptable. For more information visit www.NGrecycles.ca.
2023 Leaf & Yard Waste Collection Dates:
| | | |
| --- | --- | --- |
| SPRING DATES | May 1 - 5, 2023 | May 15 - 19, 2023 |
| FALL DATES | October 23 - 27, 2023 | November 6 - 10, 2023 |
You can purchase Leaf & Yard Waste bag tags at the North Grenville Municipal Centre (business hours) or at Jonsson's Independent Grocer.
Leaf and Yard Waste Items Accepted
Branches*
Twigs
Fallen fruit
Pinecones
Lawn and garden trimmings
Leaves
Plants and weeds
*Branches cannot be longer than 1.25m (4') and no more than 5cm (2") in diameter.
Leaf and Yard Waste Items NOT Accepted
Plastic bags and biodegradable plastic bags are NOT allowed for bagging leaf and yard waste
Any material or tree cuttings over 5 cm (2") in diameter
No earth, rocks or sod
No logs or stumps
No treated lumber or wood products
Note: Leaf and yard waste should not be mixed with any other type of waste (i.e., Green bin organics, household waste, etc.)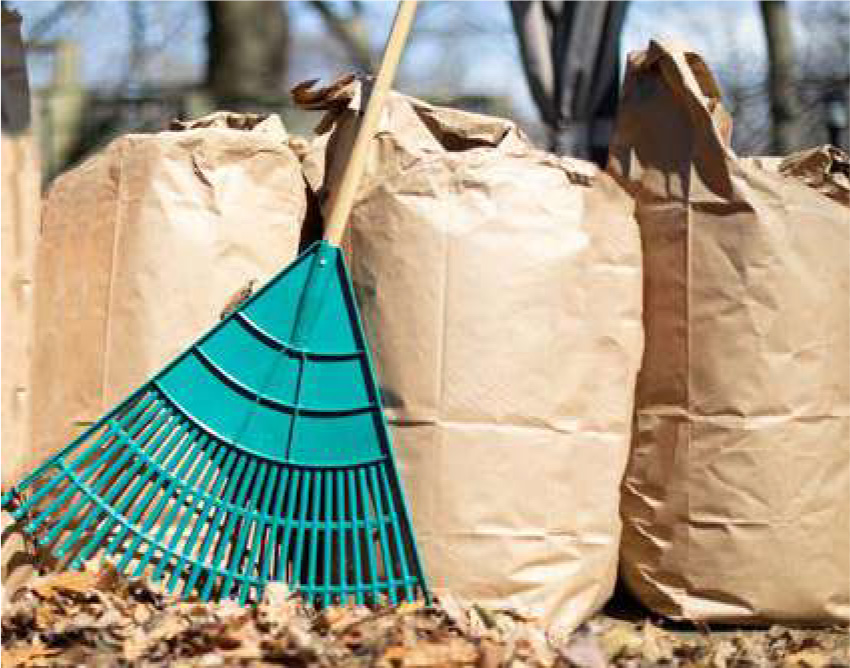 Approved Leaf and Yard Waste Containers
Paper bags and bound bundles
Reusable plastic containers or bins.
Grasscycling and leaf mulching are alternatives to leaf and yard waste curbside collection. See instructions and tips below to learn more about these options.
What is Grasscycling?
Grasscycling is the recycling of grass by leaving clippings on the lawn after mowing. Grass clippings break down in a few days and return nutrients to the soil.
Lawn Enrichment - Grasscycling supplies lawns with nutrients to support healthy growth. Grass clippings contain nitrogen, potassium and phosphorus. Studies have shown that grasscycling can reduce fertilizer requirements by as much as 30%.
Save Time and Energy - There is no need to rake and bag your grass.
Water Conservation - Grass clippings retain moisture which means that less watering is required.
Alternatives to Grasscycling
What is Leaf Mulching
Leaf mulching is the process of shredding leaves with a lawnmower and using them as mulch on your gardens and lawn.
Soil Enrichment - Leaf mulch returns nutrients back to the soil. Your lawn and gardens will require less fertilizer and other additives.
Water Conservation - Leaf mulch helps retain moisture in soils. When soil is covered with leaf mulch, the mulch lowers the soil's exposure to sun and wind which reduces evaporation.
Save Money - By managing your leaves on site, you reduce the need to buy paper yard waste bags.
Insulation - Mulch acts like an insulating barrier from the heat in the summer, from the cold in the winter and from the wind all year round. Mulch prevents compaction and erosion of soils from wind and rain.
Weed Control - Leaf mulch can help prevent the growth of weeds. Add a thick layer (5 to 7.5 cm or 2 to 3 inches) to gardens to reduce the need for herbicides.
Alternatives to Leaf Mulching
What Can You Do With Leaf Mulch?
Christmas Trees
Christmas trees with ALL decorations and tinsel removed can be disposed of for free by taking them to the Oxford Mills Waste Transfer Station in the month of January. There is NO curbsidepick-up of Christmas trees. After January, regular leaf & yard waste fees apply.