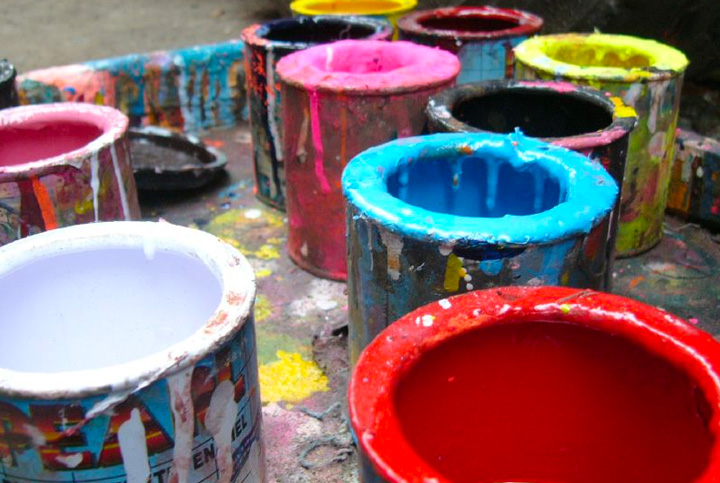 The following household hazardous waste items are accepted at the Oxford Mills Waste Transfer Station:
Paint: latex, alkyd, oil, enamel paint, primer, rust or metal paint
No stains or aerosols
Automotive Products: motor oil, gasoline, antifreeze
Empty Containers: oil, antifreeze, automotive additive containers, propane cylinders
Batteries*: mixed batteries
* Single-use Batteries can also be dropped off at the Kemptville Youth Centre, the North Grenville Municipal Centre, the North Grenville Public Library or the Firehall.
All of these above products must be in their original containers and disposed of safely and separately from our regular household garbage.
Household hazardous waste should not be thrown in the garbage or poured down sewers and drains. Instead, bring your leftovers to the Oxford Mills Waste Transfer Station and we can ensure that they are recycled, reprocessed or safely disposed of. Examples of products made from recycled materials include recycled paint, antifreeze, micronutrient fertilizer, plastics, and rebar.
With the help of residents across Ontario, household hazardous waste programs in the province diverted tens of millions of kilograms of hazardous waste from our landfills and waterways in 2010, making our province a healthier, cleaner and better place to live.
Household hazardous waste poses many health and safety risks. Improper disposal may lead to serious and lasting health risks and/or environmental damage. The household hazardous waste program ensures that all materials collected are safely managed to end-of-life, diverting harmful substances from landfill, waterways and forests. In addition, many of these items contain materials that can be recovered, refined and reused in the manufacturing of new products, thereby reducing the need for virgin resources.
United Counties Hazardous Waste Days
The United Counties of Leeds & Grenville hosts two Household Hazardous Waste days each year in conjunction with Stewardship Ontario and the Orange Drop program. Details on the dates, locations and accepted items can be found on the United Counties website.
How to Dispose of These Products Safely
Ammunition (including bullets, shells and gunpowder)
To properly dispose of these items bring them to the OPP Detatchment at 236 County Road 44, Kemptville or call 1-888-310-1122.
Free Drop-off Battery Recycling Program
Compact Fluorescent Lamp (CFL) Bulbs
Safe Disposal of Medicines and Used Needles