Garbage collection is bi-weekly, or every other week.
For the purpose of curbside pick-up, the Municipality is divided into 5 zones with pick-up occurring in one of the zones each day Monday through Friday. Each zone is further split in 2 for alternating garbage collection. On the collection calendar this is reflected as Garbage Week 1 and Garbage Week 2.
Review the collection calendar for you schedule (colour coded).
How often is garbage collected?
Garbage is collected bi-weekly.
This is referred to in the collection calendar as Garbage Week 1 or Garbage Week 2.
Recyclables are picked up on alternating weeks (fibre and paper one week, plastics/containers the next).
Organics (green bin) is collected weekly (no bag tag required)
By participating in the Green Bin program and maximizing your recycling, you will reduce the amount of garbage you produce (and save money!). No bag tags are required for recycling or green bins.
How do I know when my garbage is collected?
What happens to waste collection on holidays?
When and where do I put my garbage?
What are acceptable garbage containers?
How do I keep animals and critters away?
How many garbage bags can I put out at once?
I'm doing some home renos, can I put out construction waste with regular garbage?
How do I dispose of large items?
What company picks up the garbage, recycling, and organics?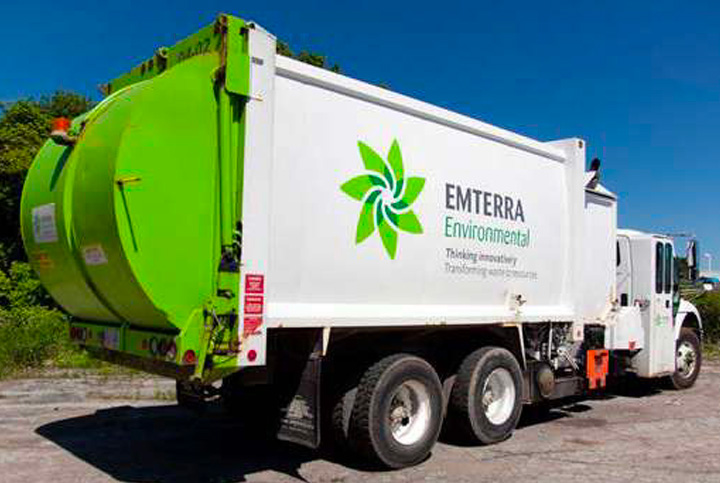 Other Reminders
Waste is to be placed close to the edge of the road between 7 p.m. the night before and 7 a.m. on the day of collection.
During winter months,set your bins &/or bags on the cleared portion of your driveway and not on snowbanks.
All solid waste placed curbside for collection (10‑bag max.) must have a bag tag attached.
Organics collection (green bin) is weekly. There is no bag tag required.
Residents are also able to take their solid waste to the Waste Transfer Station themselves. Waste must either be properly tagged with bag tags or material will be weighted and charged accordingly.